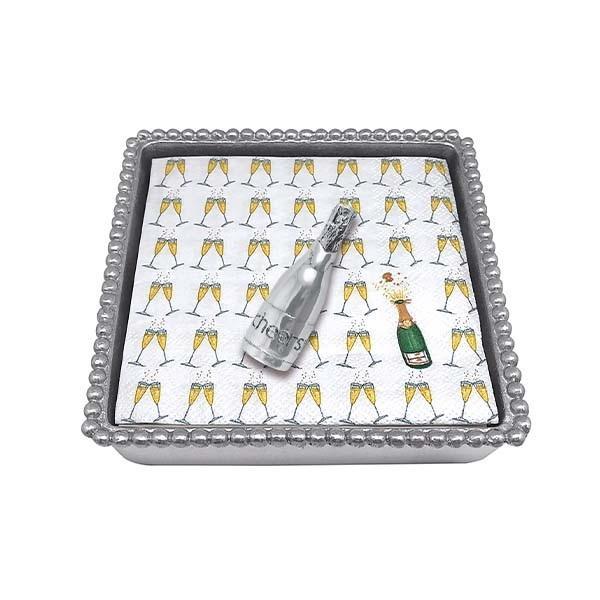 Champagne Bottle Beaded Napkin Box
Perch a celebratory cocktail on a festive champagne bottle napkin from this cheerful set. Set is completed with 100% recycled aluminum beaded napkin box and exquisitely detailed champagne bottle weight.
Please use the Order Notes field at checkout for any specific instructions required for your order.