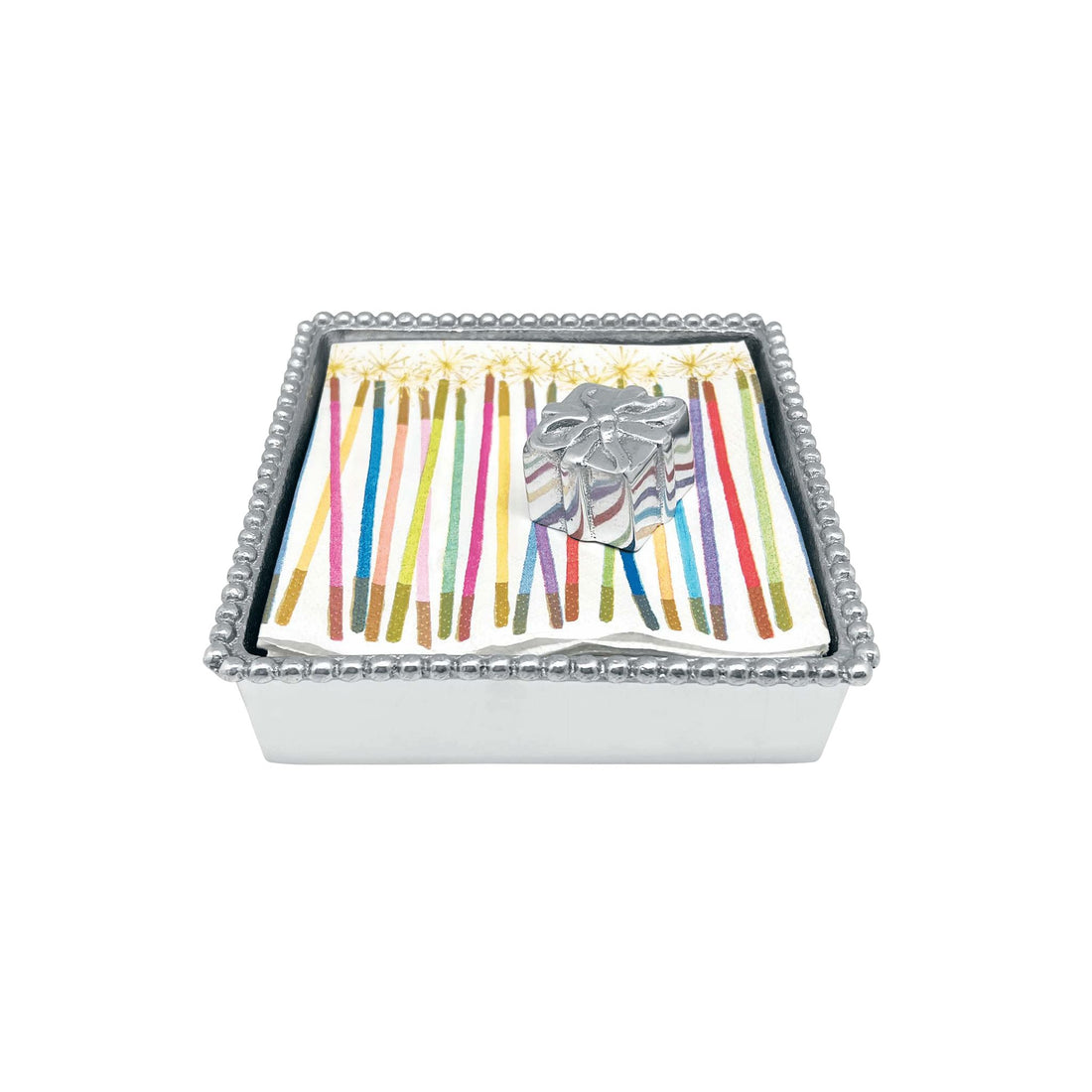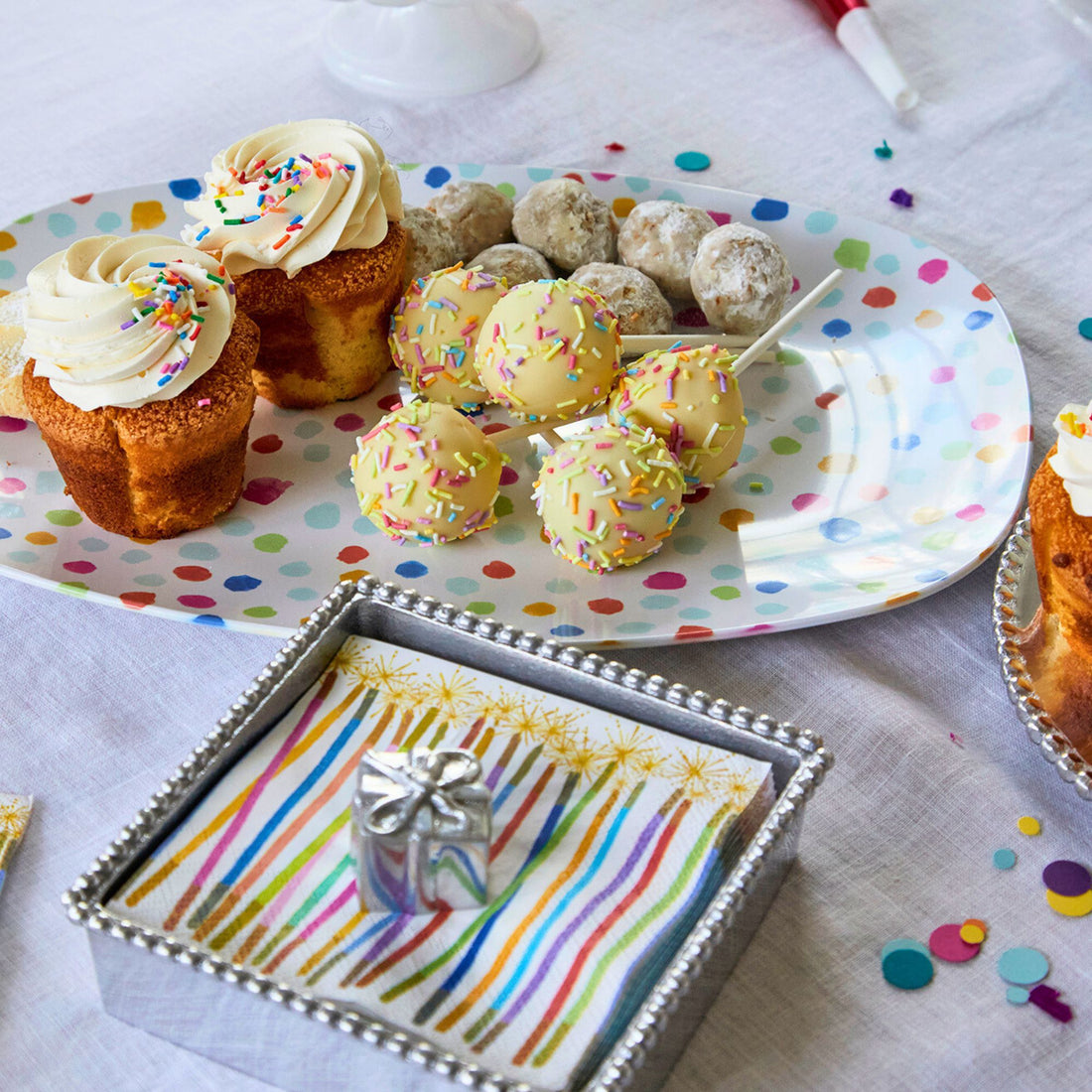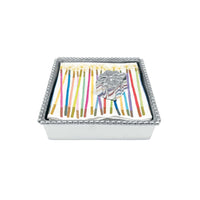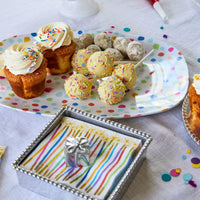 Present Beaded Napkin Box
Celebrate birthdays for years to come with our Present Beaded Napkin Box Set. Our festive Present Napkin Weight sits atop a birthday candle cocktail napkin, all inside our Beaded Napkin Box. Handcrafted from 100% Recycled Aluminum.

Dimensions: 5.75" L x 5.75" W x 1.5" H
Please use the Order Notes field at checkout for any specific instructions required for your order.