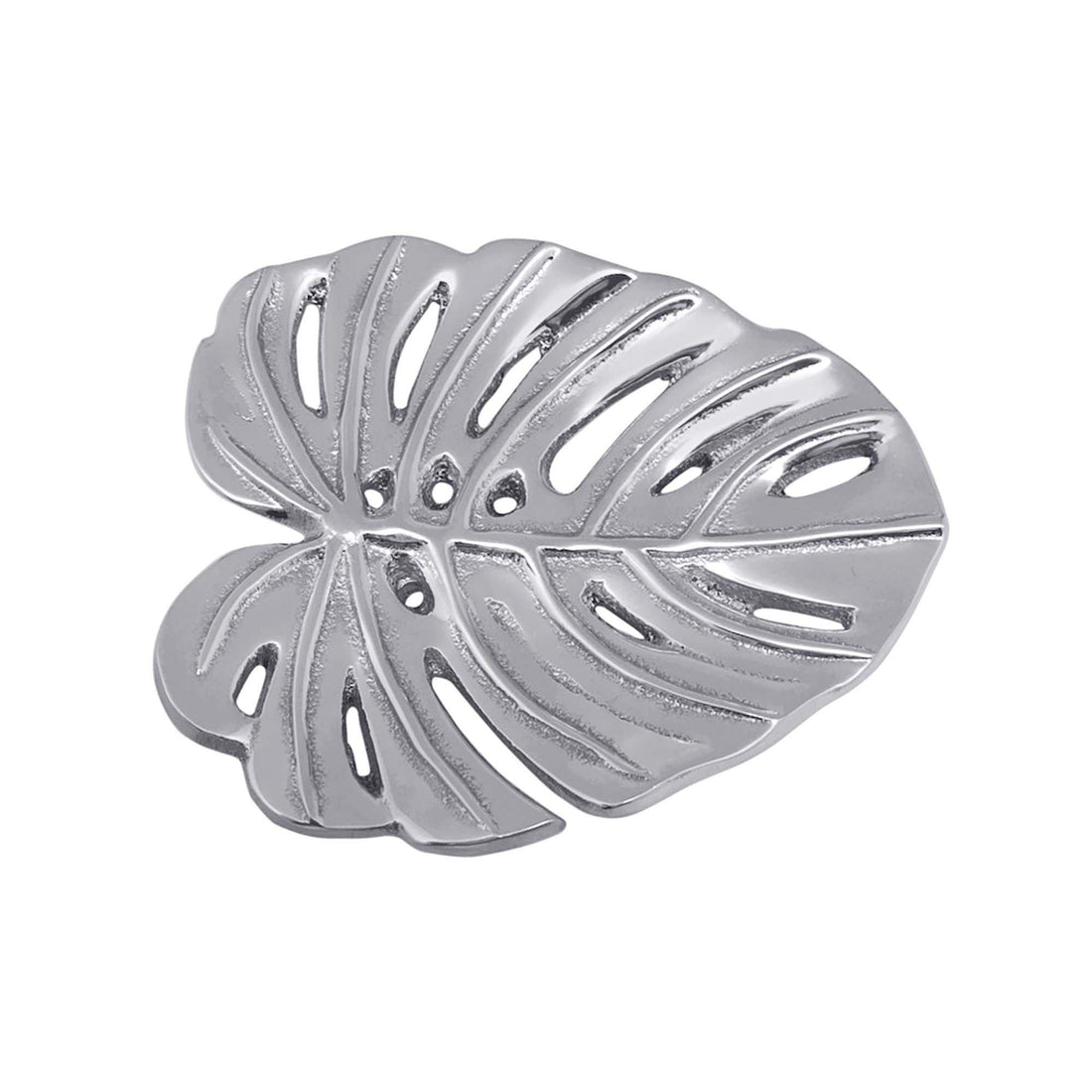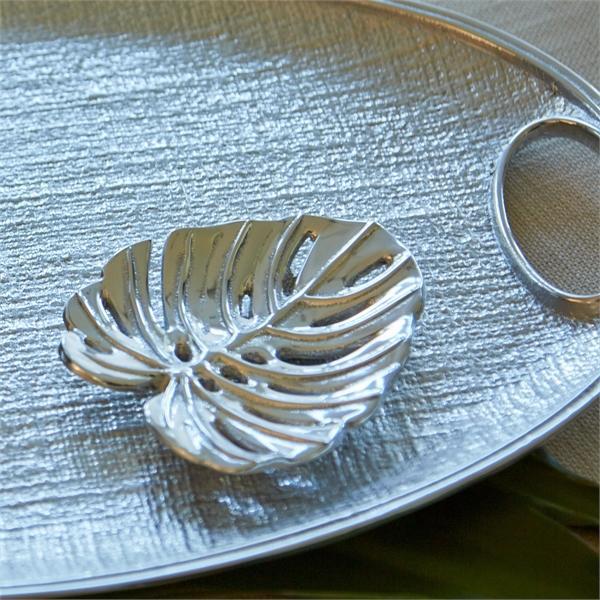 Swiss Cheese Leaf Trinket Dish
Inspired by the Swiss Cheese Plant, the Swiss Cheese Leaf Trinket Dish adds a decorative, bold statement to your home decor. Part of our Palmy Nights Collection, the Swiss Cheese Leaf Trinket Dish artfully blends modern design with natural elements for a stylish way to store jewelry, spare change, paper clips on the desk, or whatever you would like. Since each piece is handcrafted, no two are exactly alike. Refined hand detailing during the casting process creates unique variations. This is what makes each product truly one of a kind. Handcrafted from 100% recycled, buffed-until-brilliant aluminum. Beautifully boxed in a Mariposa Gift Box - we make gifting easy!
Please use the Order Notes field at checkout for any specific instructions required for your order.