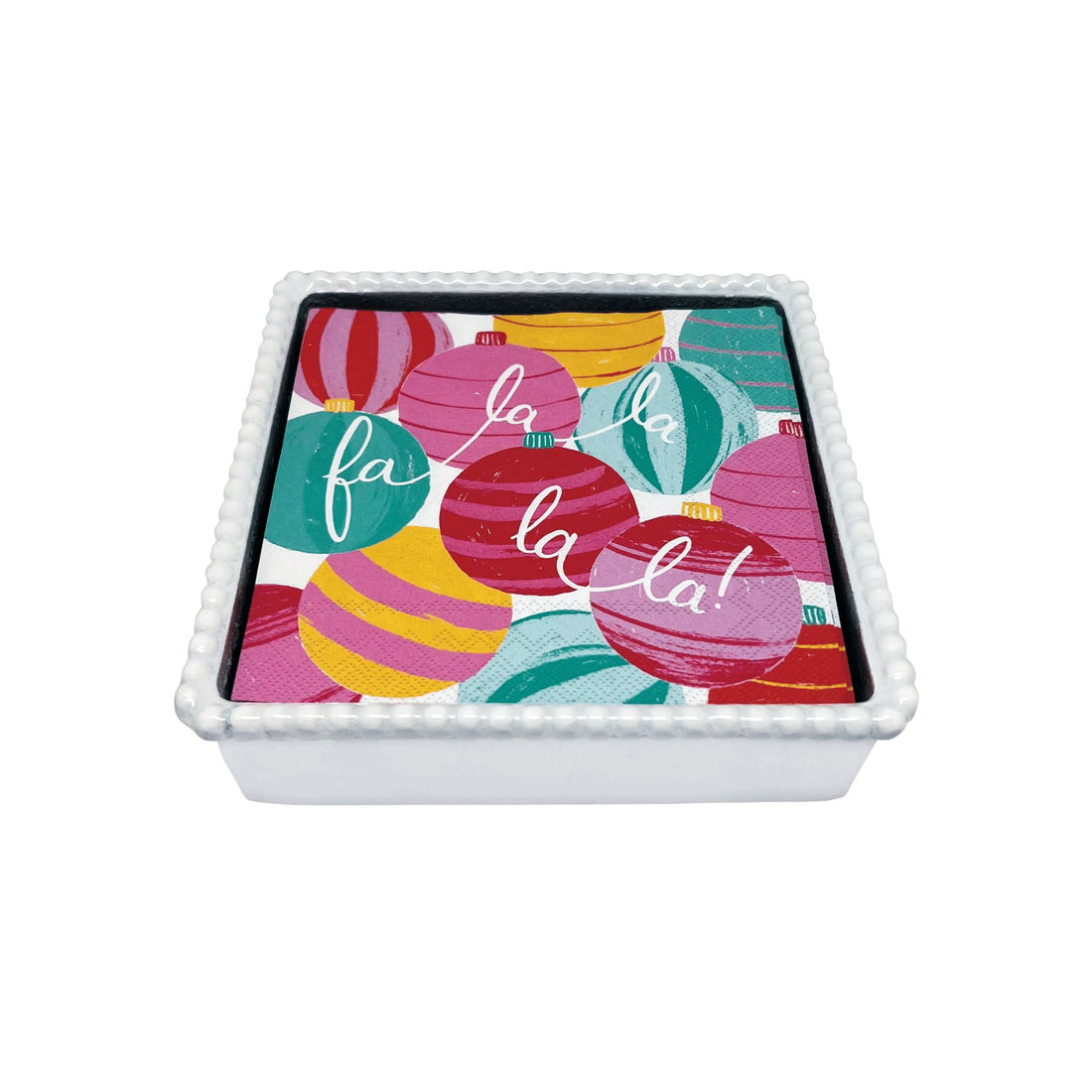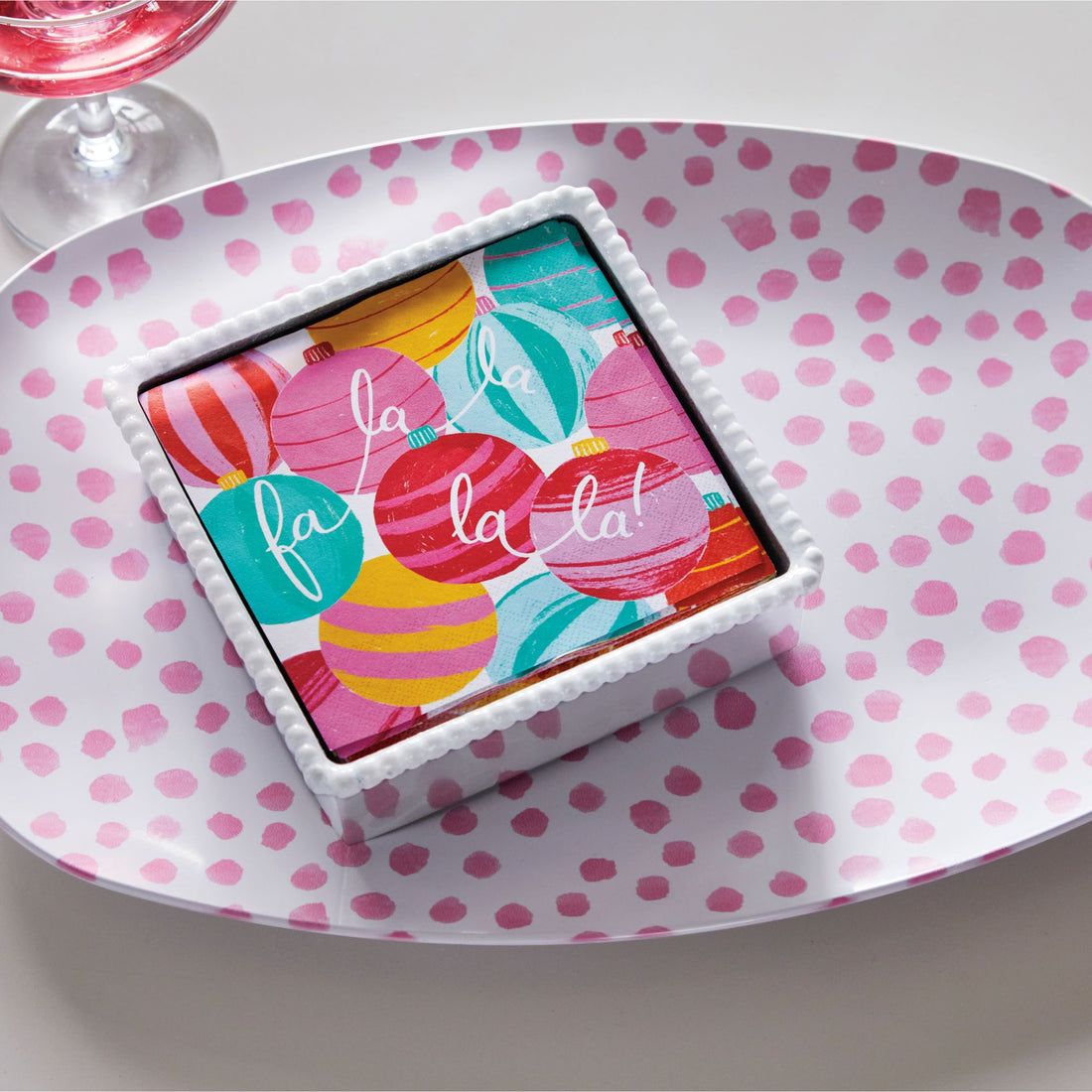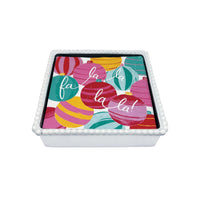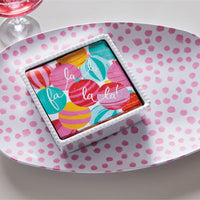 FALALA White Beaded Napkin Box
Fun pops of color is the best way to celebrate the holidays with the FALALA White Beaded Napkin Box Set. Our White Enamel Beaded Napkin Box is accompained with a Mariposa exclusive "FALALA" napkin designed by artist Allie Runnion, perfect for all your holiday entertaining needs. Handcrafted from 100% recycled aluminum.

Dimensions: 5.75" L x 5.75" W x 1.5" H
Please use the Order Notes field at checkout for any specific instructions required for your order.