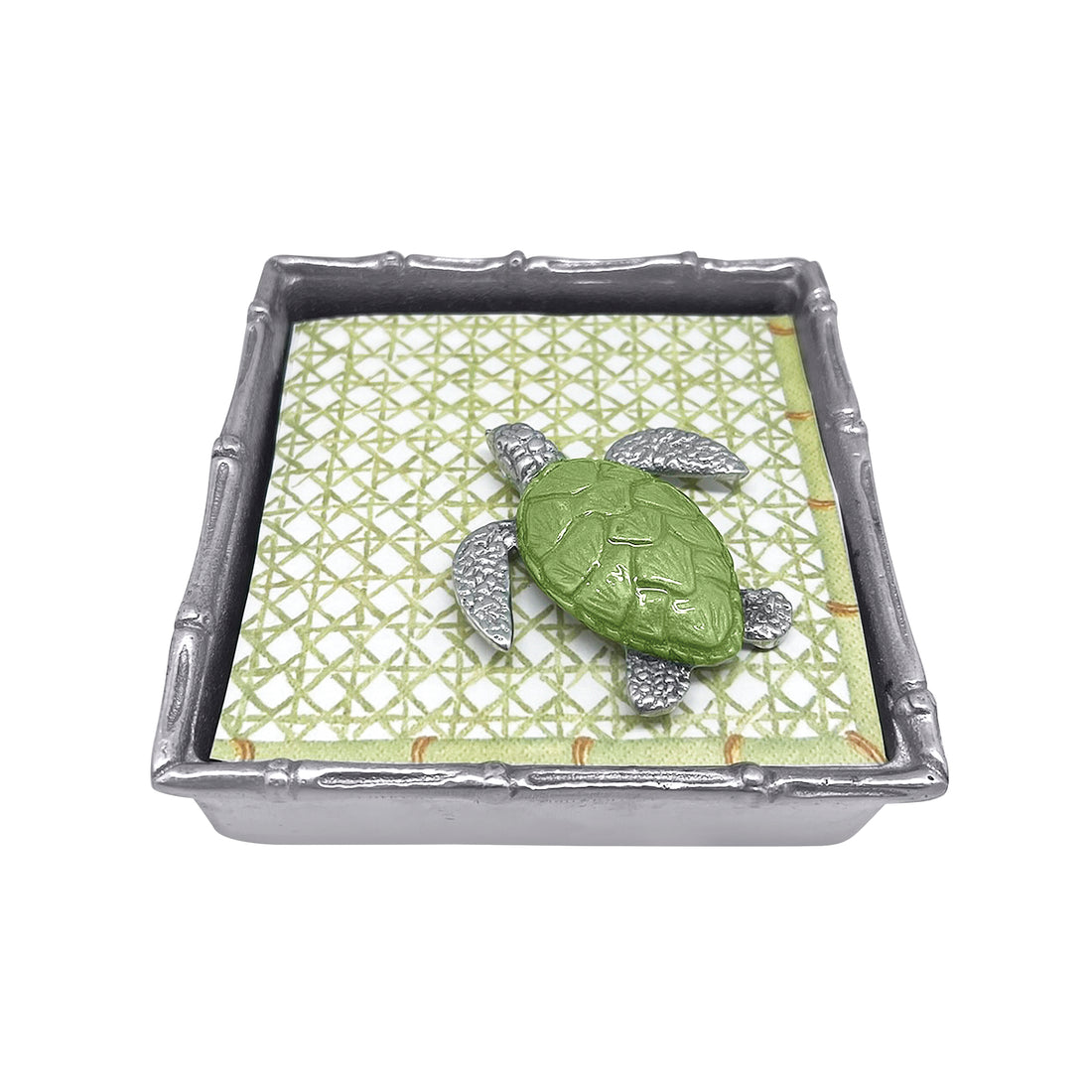 Green Sea Turtle Bamboo Napkin Box
Part of our Palmy Nights Collection, our 6" Bamboo Napkin Box is stacked high with festive green and white trellis napkins adorned with a must-have handsculpted Green enameled Sea Turtle Napkin Weight. A punch of tropical color to your next cocktail party or tablescape! Handcrafted from 100% recycled, buffed-until-brilliant aluminum.
Please use the Order Notes field at checkout for any specific instructions required for your order.