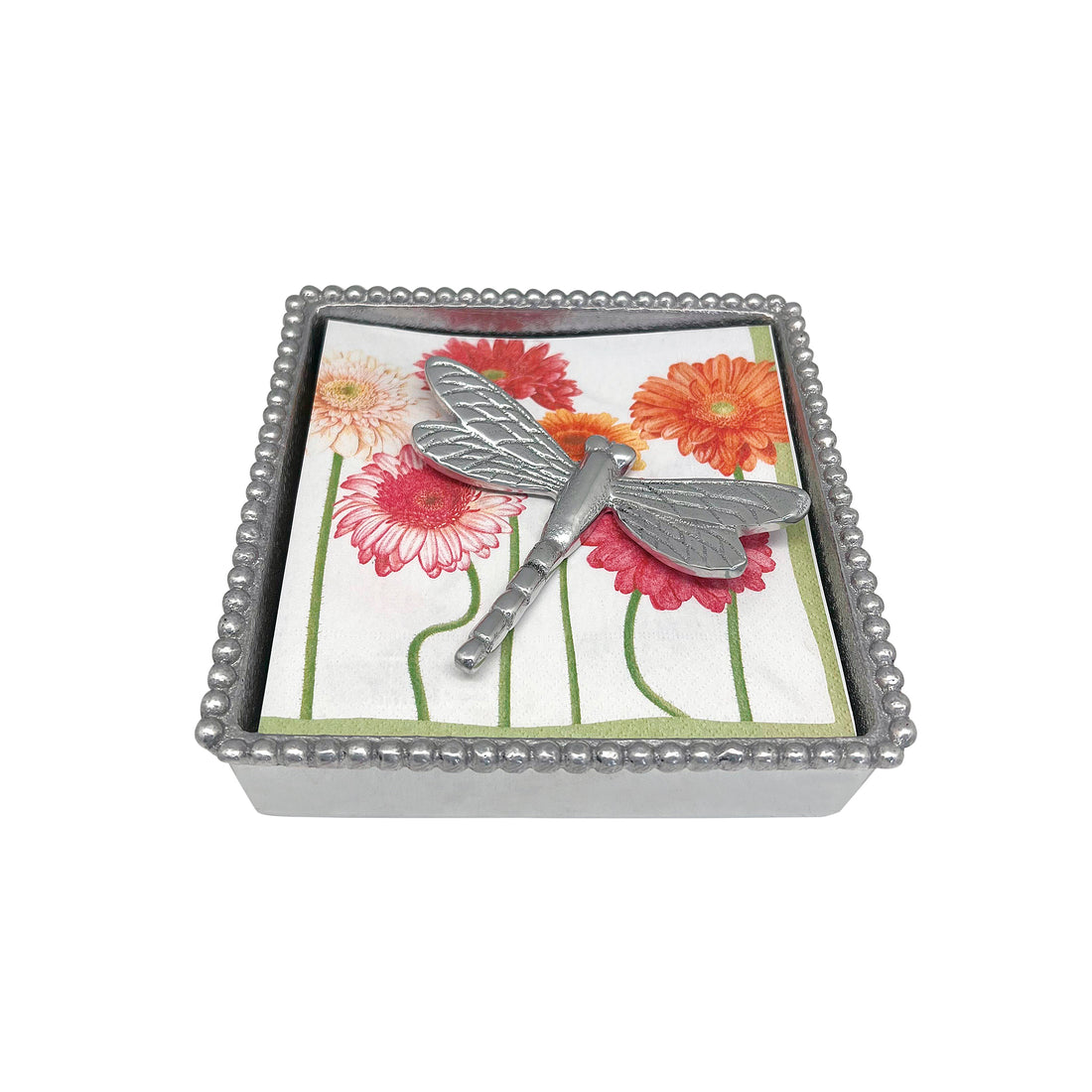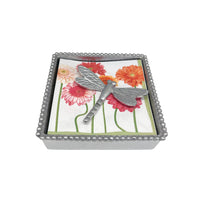 Dragonfly Beaded Napkin Box
A handsculpted Dragonfly Napkin Weight takes pause on a bed of Dragonfly Napkins bordered by our 6" Beaded Napkin Box. Part of our Gregarious Garden Collection, this pairing truly is a delicate look at summer in bloom. Handcrafted from 100% recycled, buffed-until-brilliant aluminum.
Please use the Order Notes field at checkout for any specific instructions required for your order.