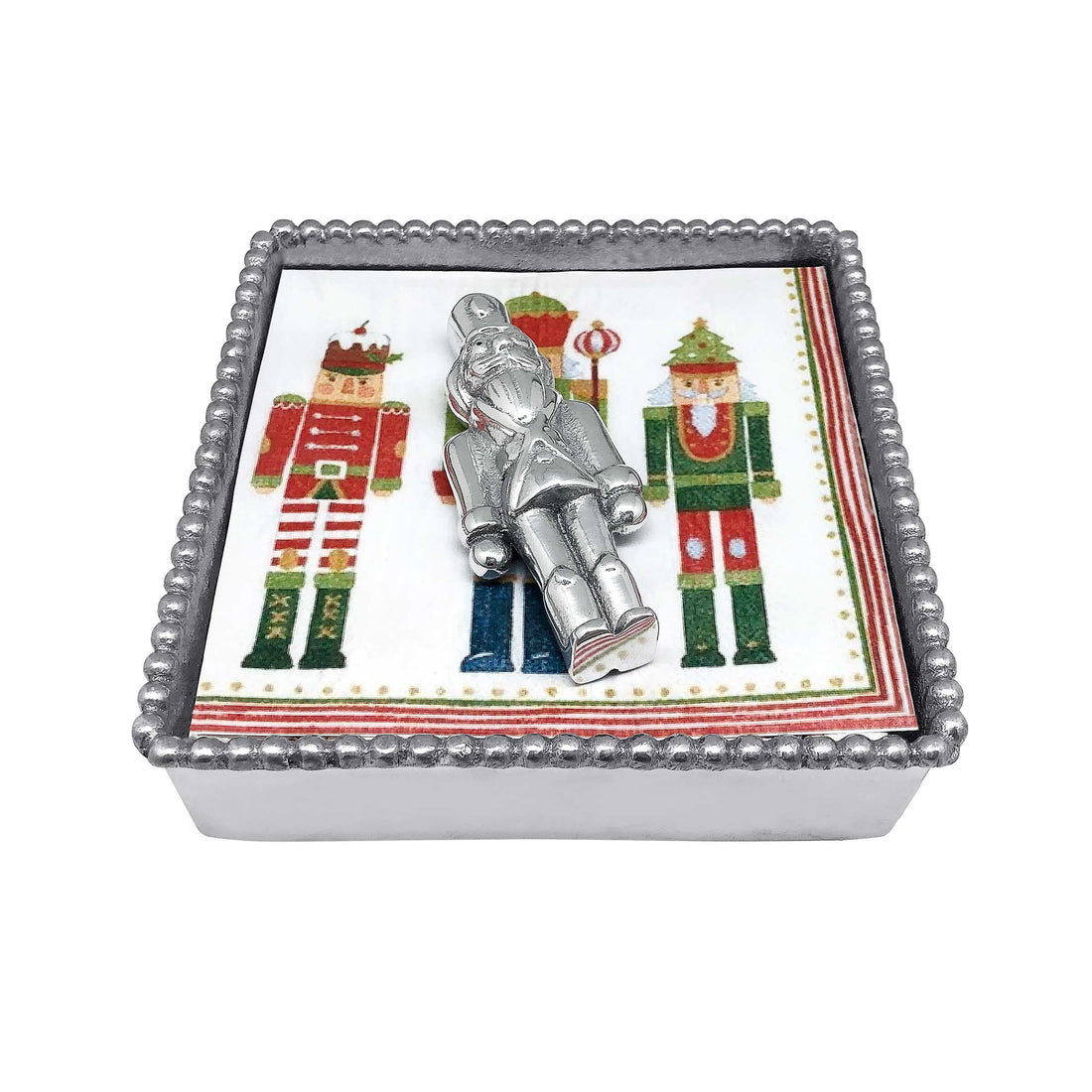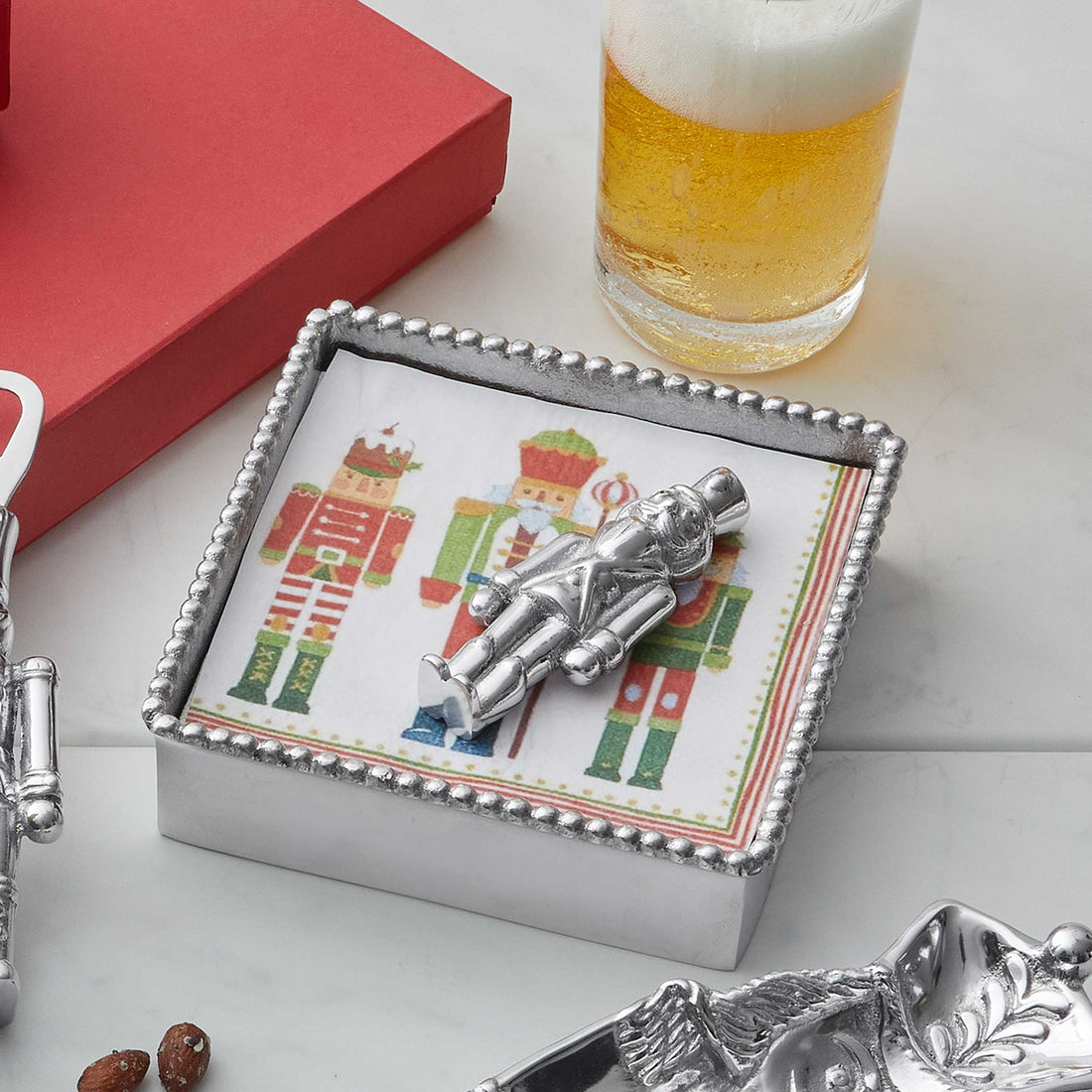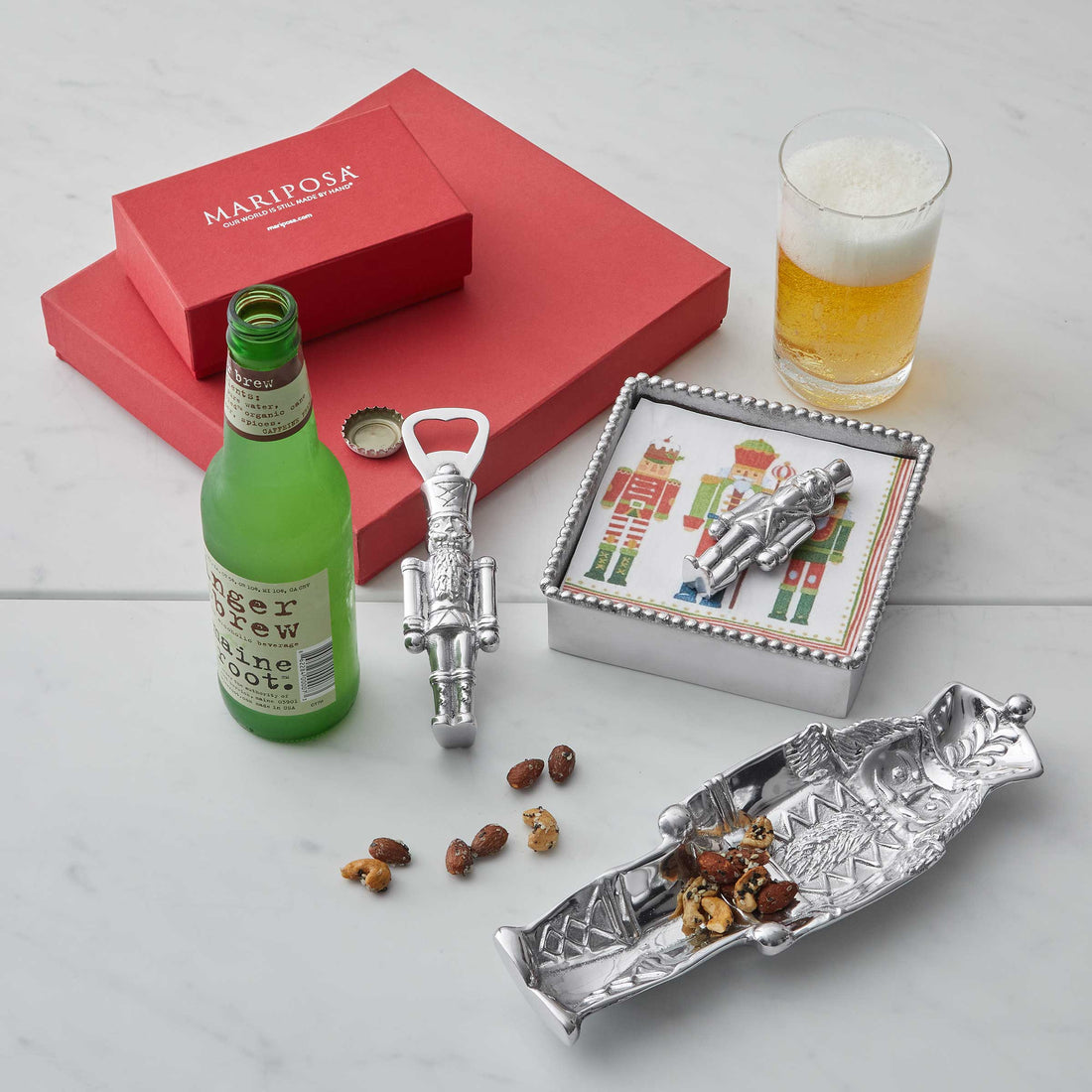 Nutcracker Beaded Napkin Box
A festive 6" Nutcracker Beaded Napkin Box, adorned with a stack of jolly cocktail Napkins and an artfully designed silver Nutcracker Napkin Weight adds a little winter magic to your next cocktail or holiday party. Pair with our holiday season servers to celebrate the season of giving, sharing and family. Handcrafted from 100% recycled aluminum.
Please use the Order Notes field at checkout for any specific instructions required for your order.