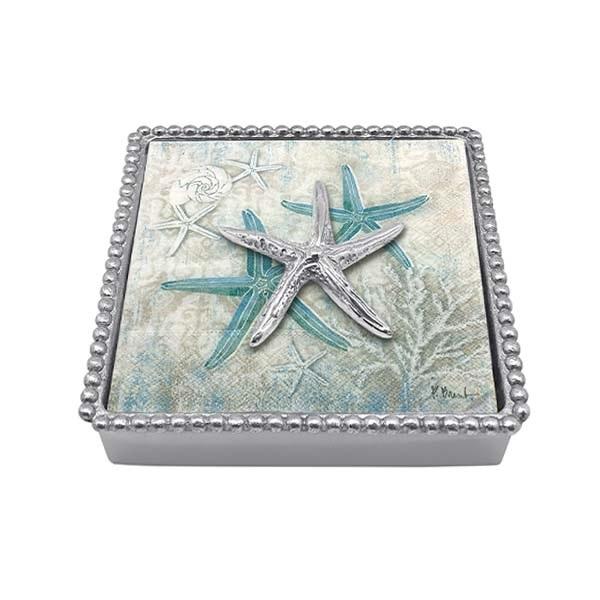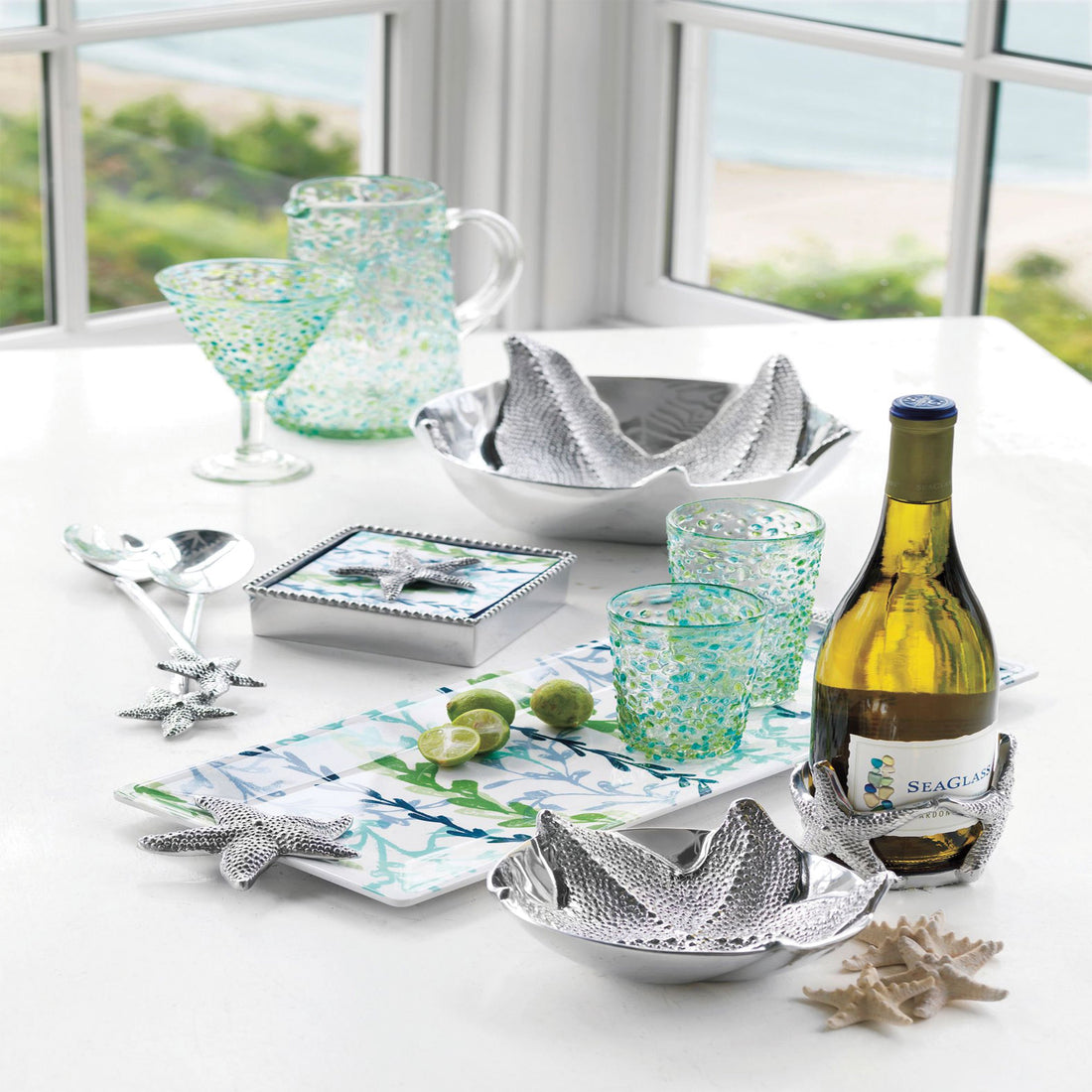 Spiny Starfish Napkin Box
Bring undersea treasures to your table with our Seaside collection. The Spiny Starfish Beaded Napkin Box includes the Beaded Cocktail Napkin Box, a package of sand and aqua watercolor cocktail napkins, and the Spiny Starfish Napkin Weight. Both the Napkin Box and Weight are handcrafted using 100% recycled aluminum.
Please use the Order Notes field at checkout for any specific instructions required for your order.