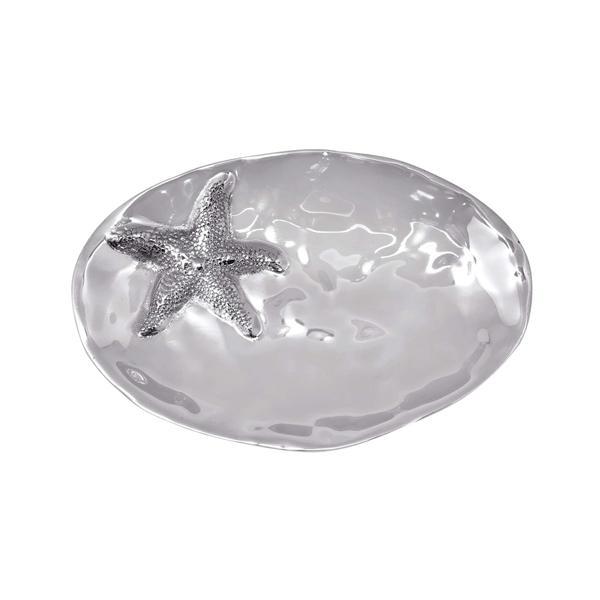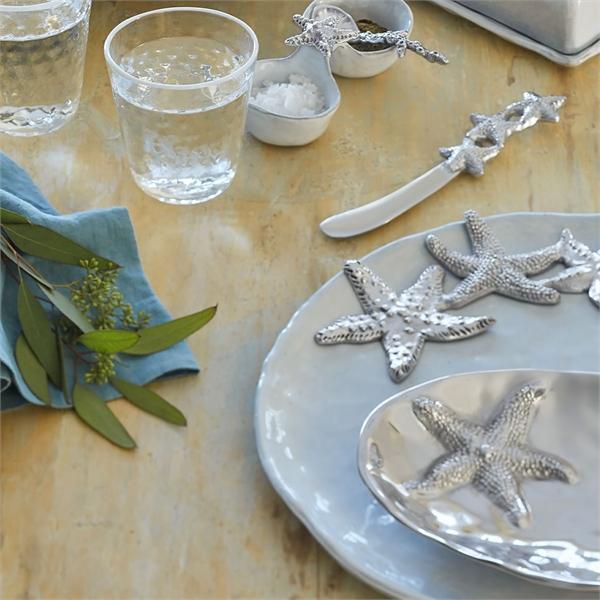 Starfish Small Oval Platter
Let the whimsy of the sea wander gracefully into your home with our Starfish Oval Platter. A single handsculpted starfish rests atop our gentle wave inspired oval platter to form a stunning 10" x 6" piece that is perfect for entertaining or enjoying in your everyday living. Bring underseas treasures to your table with our Seaside Collection. Handcrafted from 100% recycled, buffed-until-brilliant aluminum.
Please use the Order Notes field at checkout for any specific instructions required for your order.