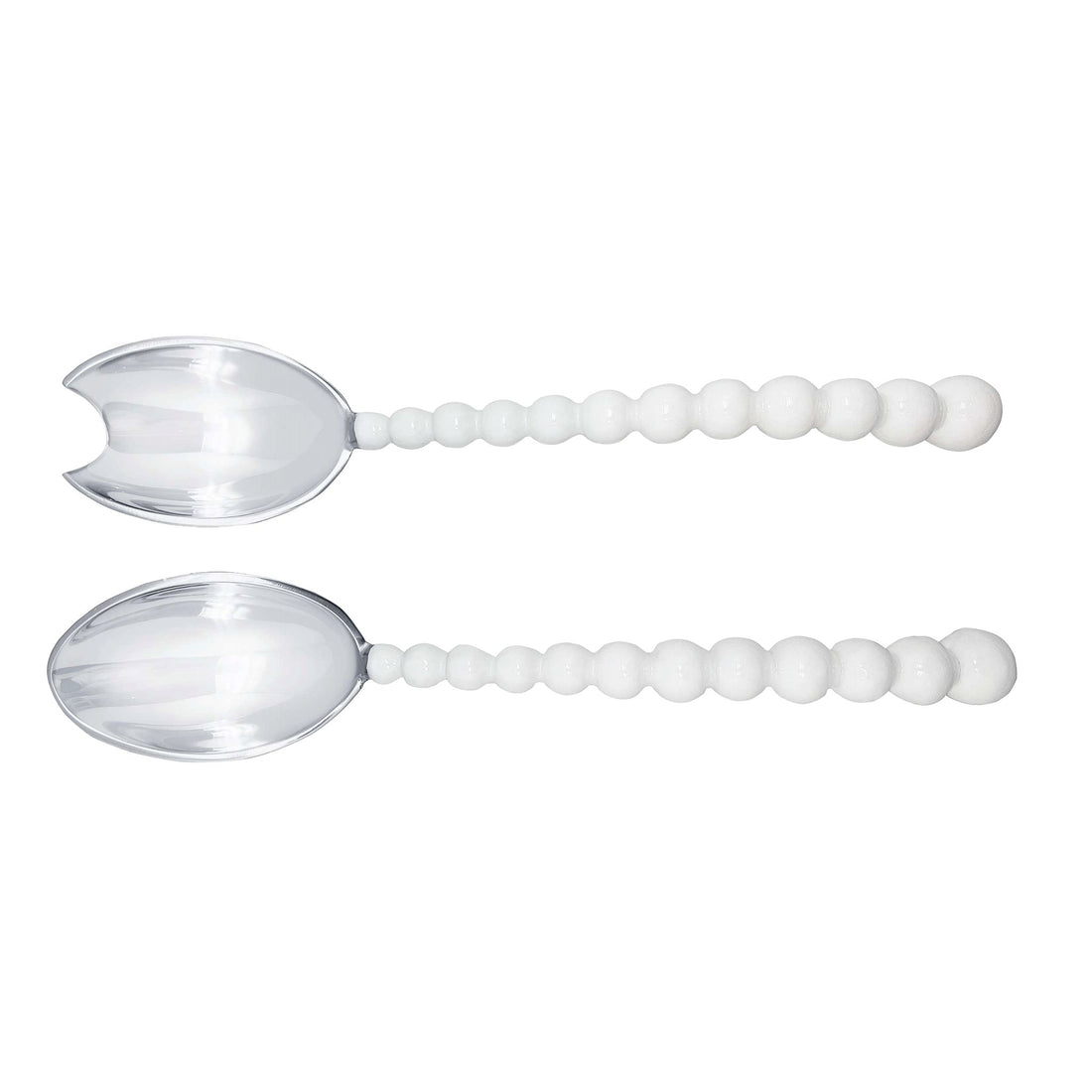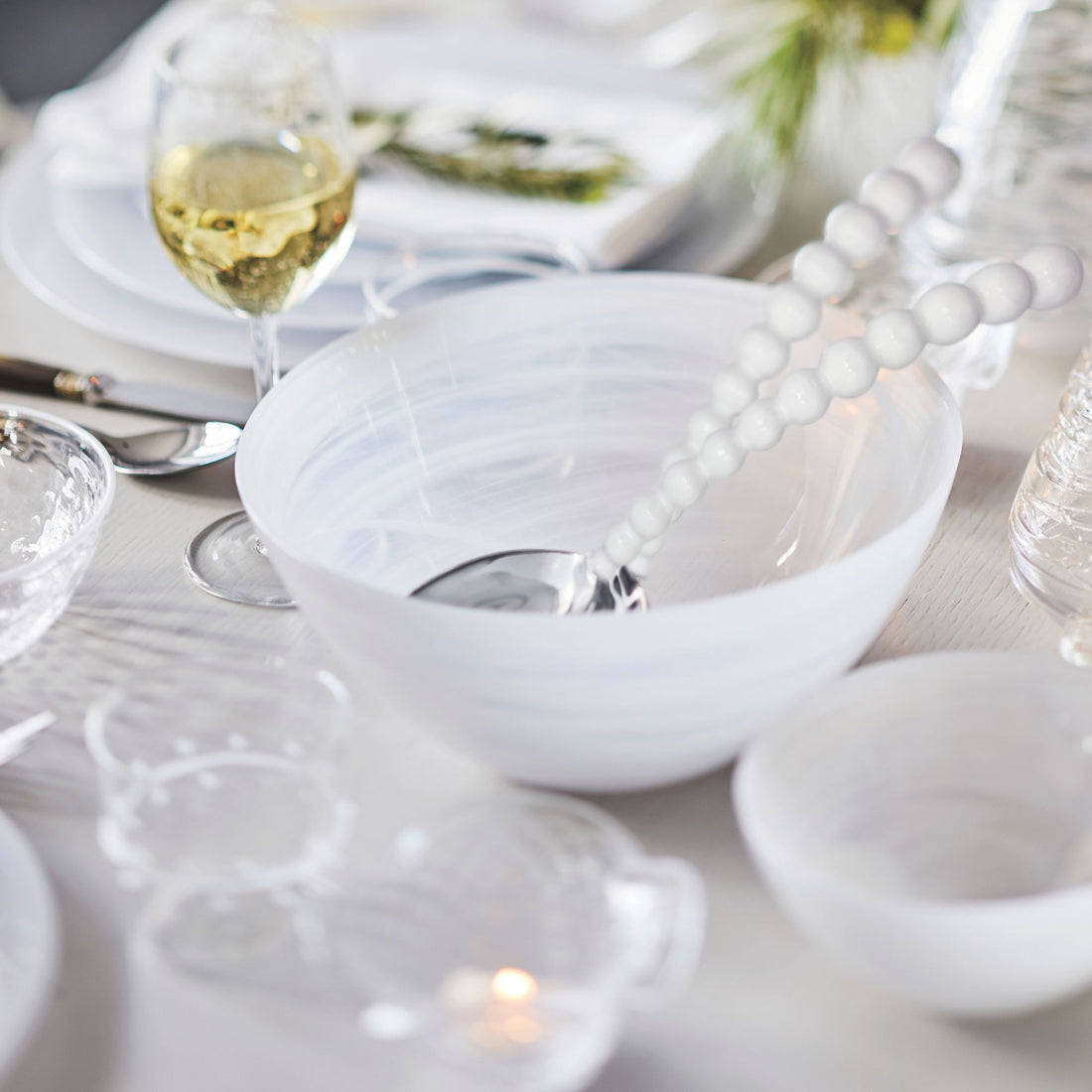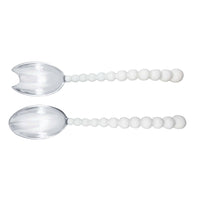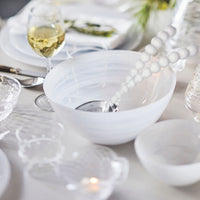 White Pearled Large Salad Servers
Our brilliant Pearled Large Salad Servers is an essential tool for elegant entertaining, now dressed in a crisp white. Handcrafted from 100% Recycled Aluminum painted with food-safe enamel for a fashion forward touch.

Dimensions: 13" L x 1" W x 2" H
Please use the Order Notes field at checkout for any specific instructions required for your order.