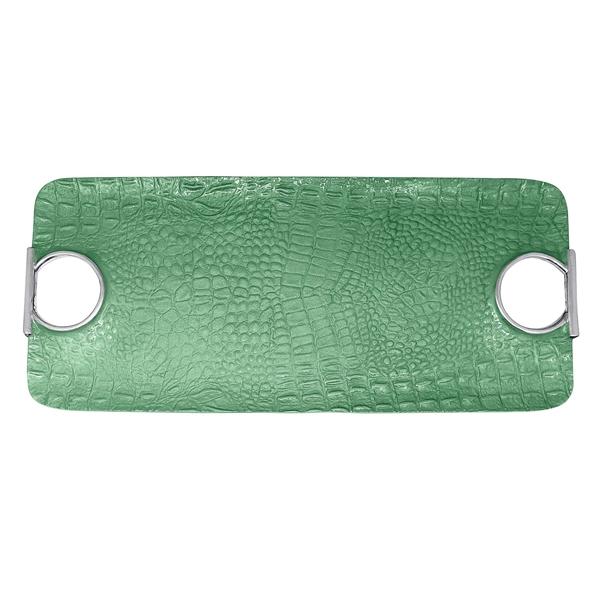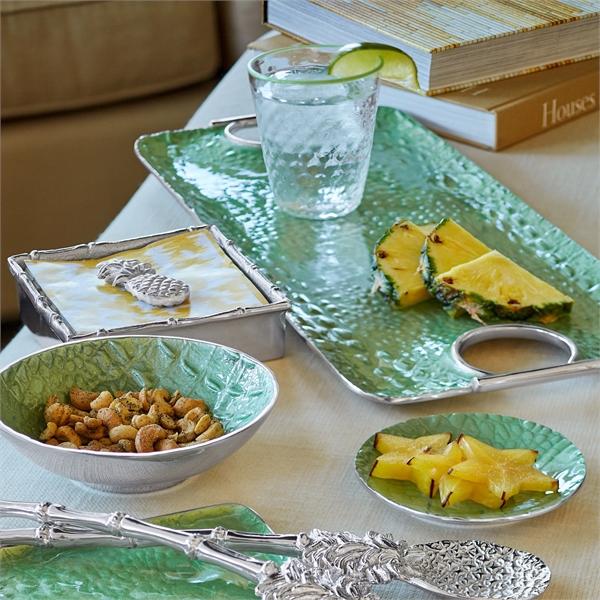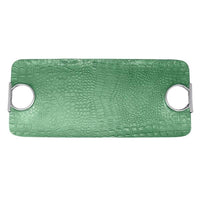 Croc Rectangular Green Handled Tray
Embracing the calm, gracious and balanced nature of the 2020 color of the year, this season we bathe our refined Croc Collection in enamel. The envy of every trend-savvy fashionista, our 21" x 9" Croc Green enameled Tray is this season's highly coveted statement piece due to its chic design, haute couture, and masterful sculpting by Michael Updike. The art of capturing texture and finessing fine polishing is not lost on this handcrafted 100% recycled, buffed-until-brilliant sandcast aluminum piece.
Please use the Order Notes field at checkout for any specific instructions required for your order.