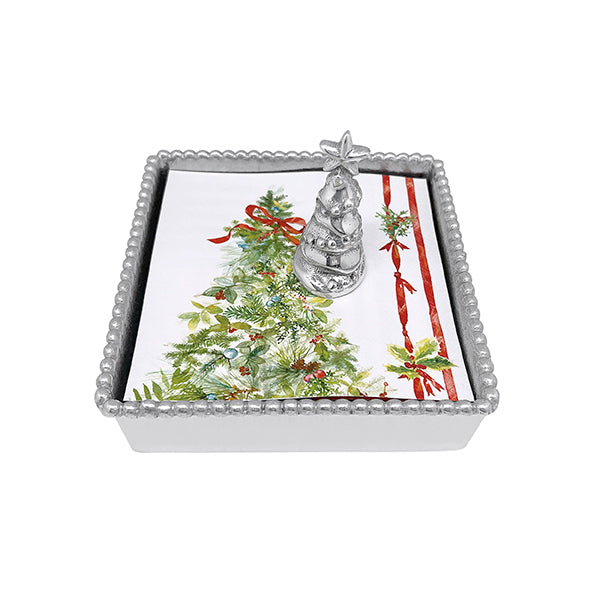 Christmas Tree Beaded Napkin Box Set
A handcrafted 3D Christmas Tree stand tall as a festive Napkin Weight in this popular set. Set includes weight, stack of festive cocktail napkins, and a Beaded Napkin Box. Handcrafted from 100% recycled aluminum.
Please use the Order Notes field at checkout for any specific instructions required for your order.