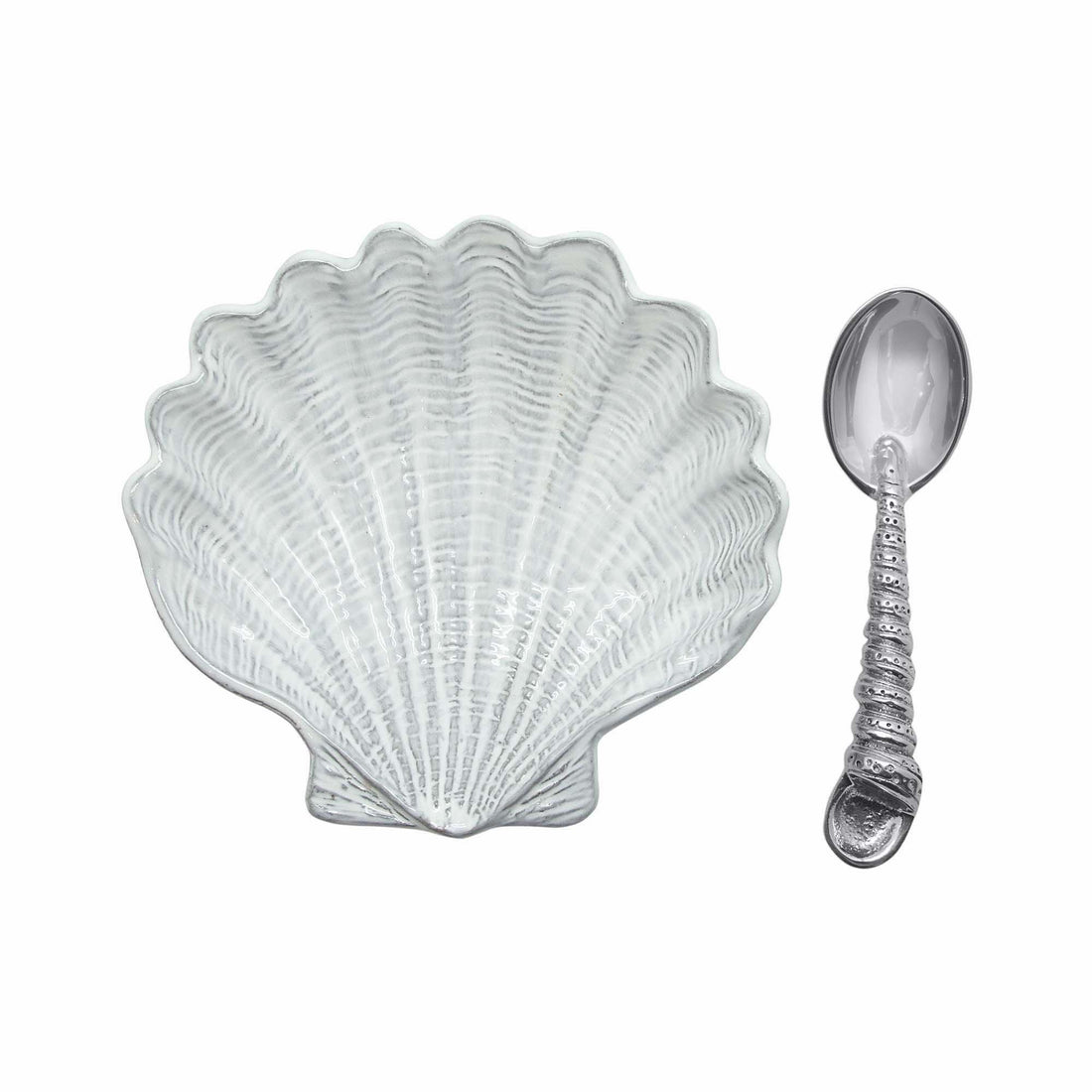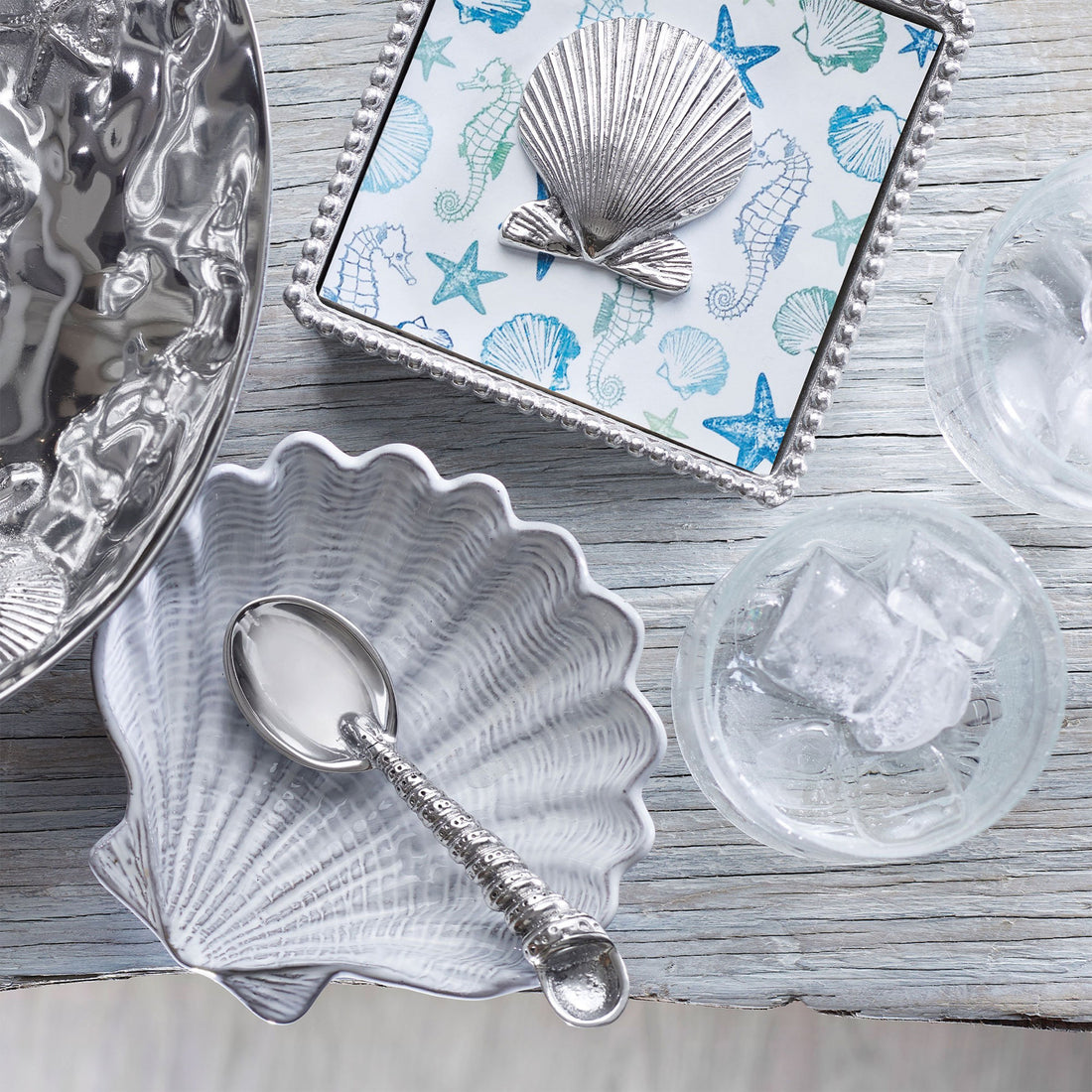 Scallop Ceramic Canape Plate with Spoon
Nothing defines seaside elegance more than a beautiful scallop shell, and our Scallop Ceramic Canape plate is no exception. Superbly crafted and accompanied by a Shell Spoon, the set is an elegant way to serve your favorite dip, spread, candy or dessert.
Please use the Order Notes field at checkout for any specific instructions required for your order.