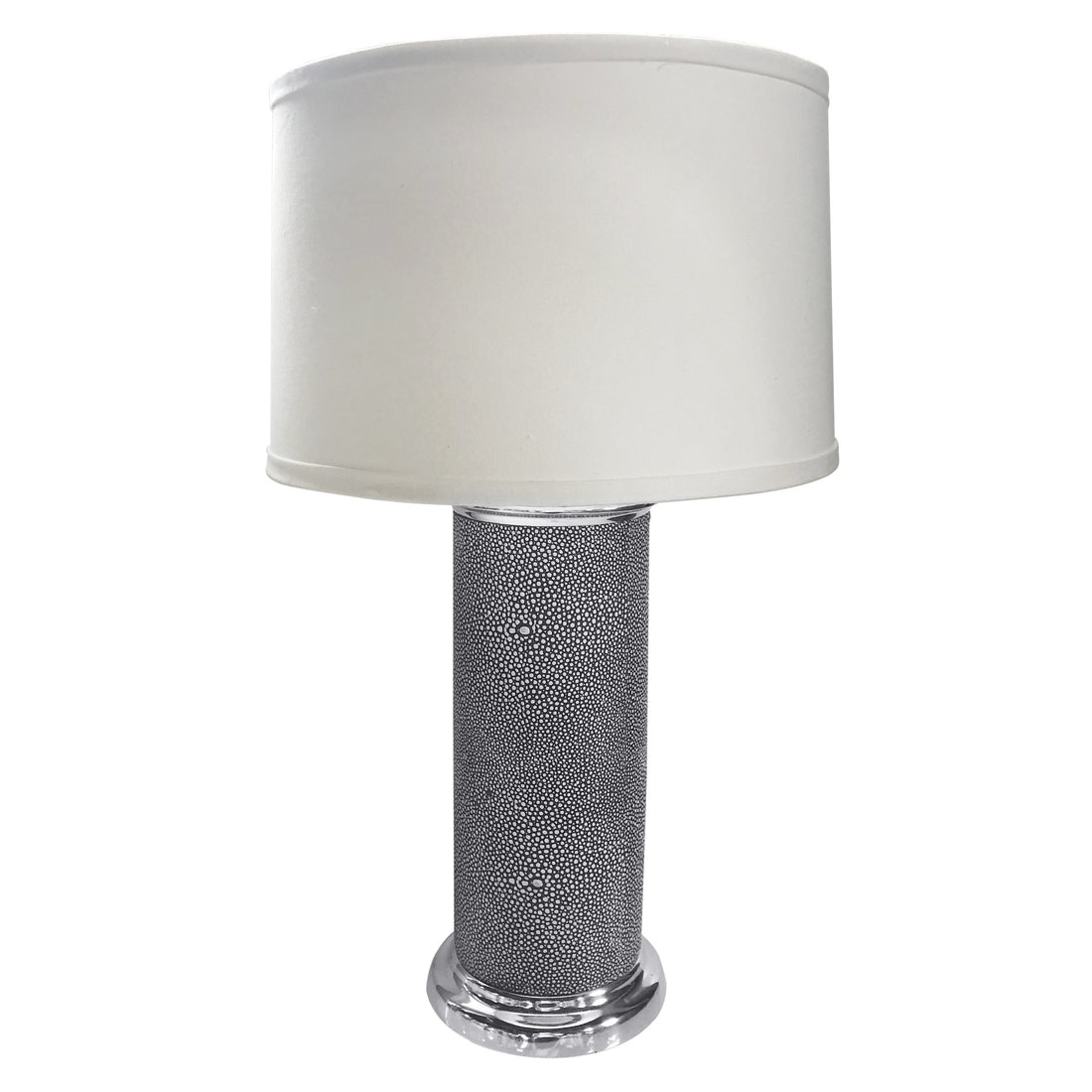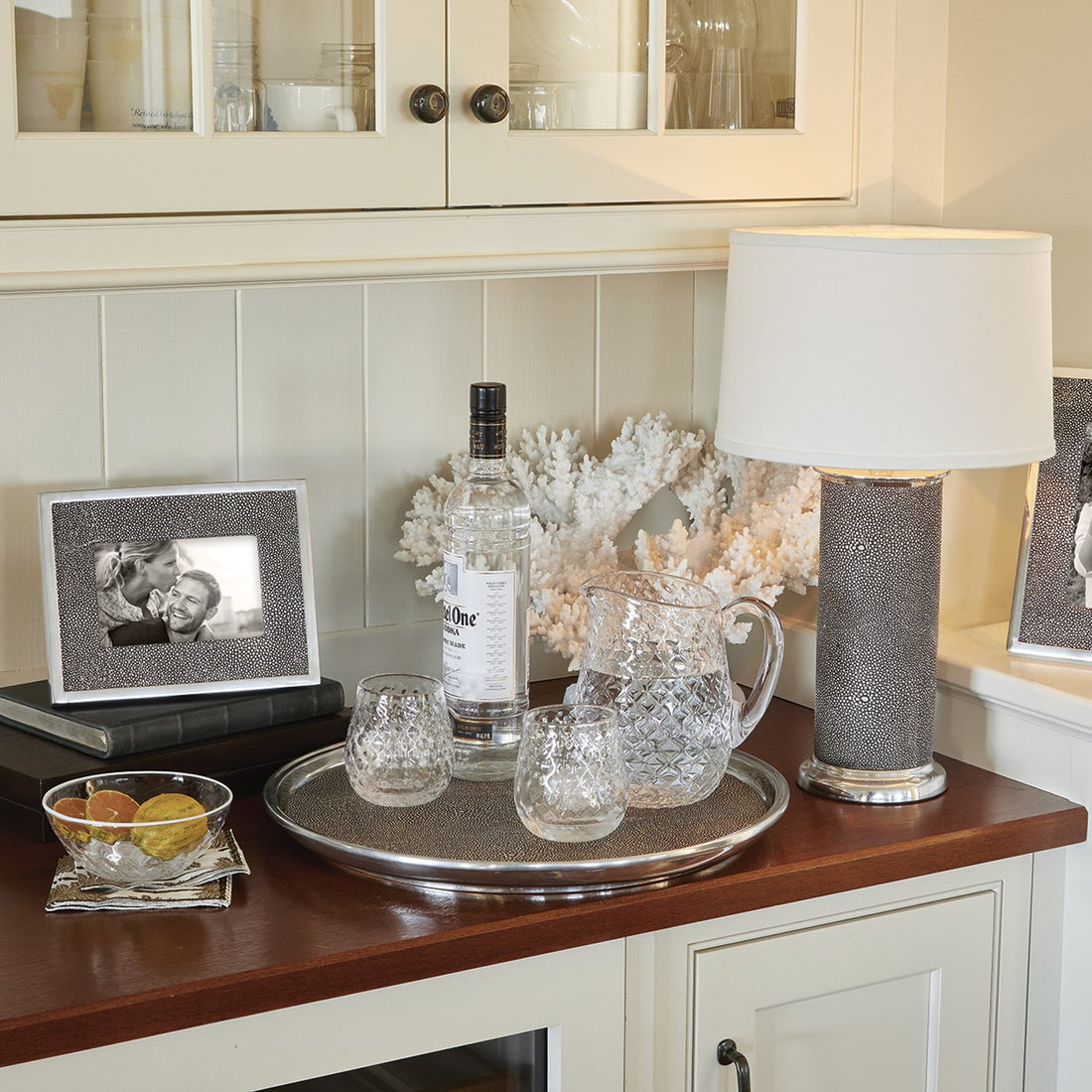 Shagreen Column Table Lamp
New to Mariposa, our Shagreen Leather Column Table Lamp is designed to complement your furniture and home décor perfectly. Timeless shagreen leather wrapped around a recycled aluminum column makes for a chic piece that will light up the room in more ways than one.
Please use the Order Notes field at checkout for any specific instructions required for your order.