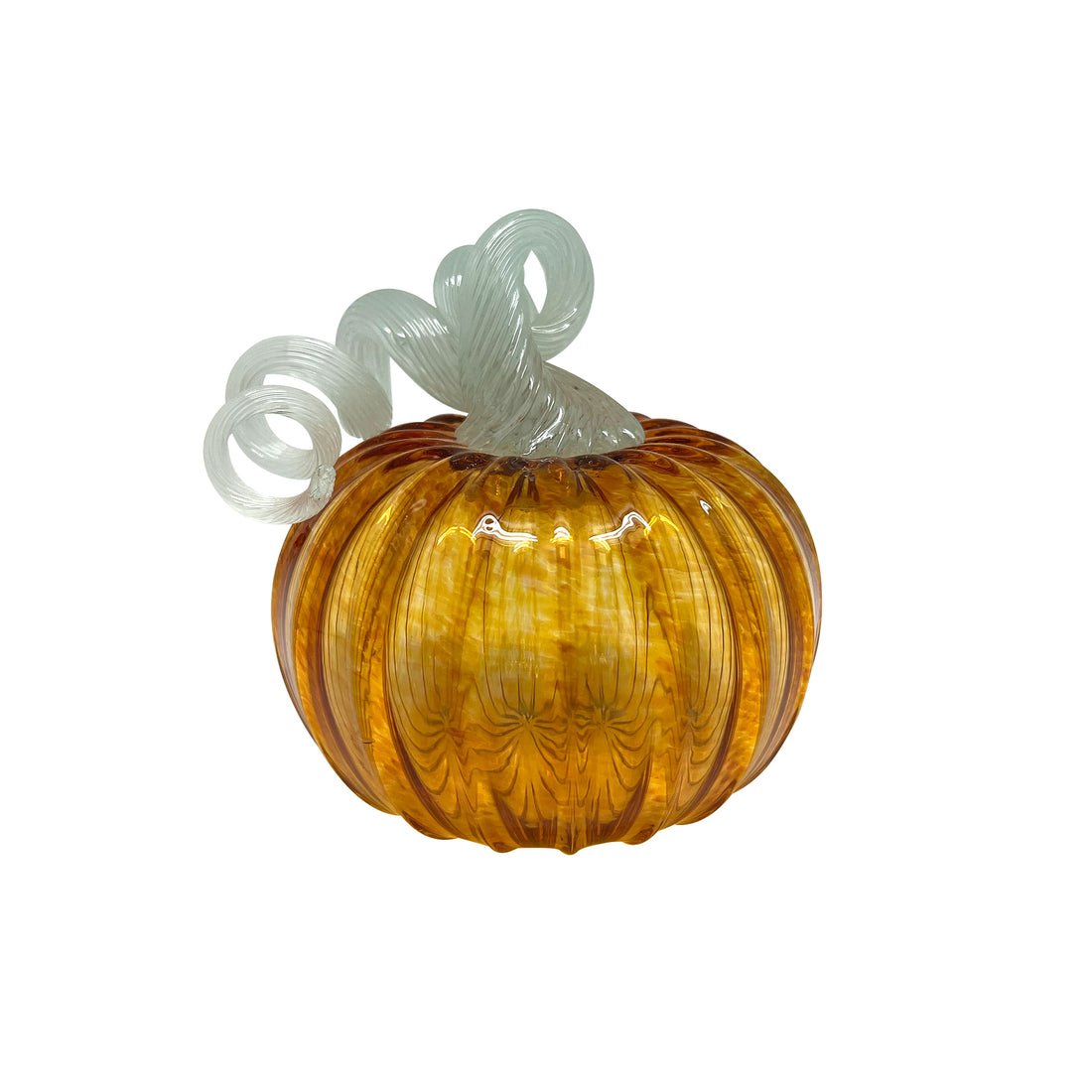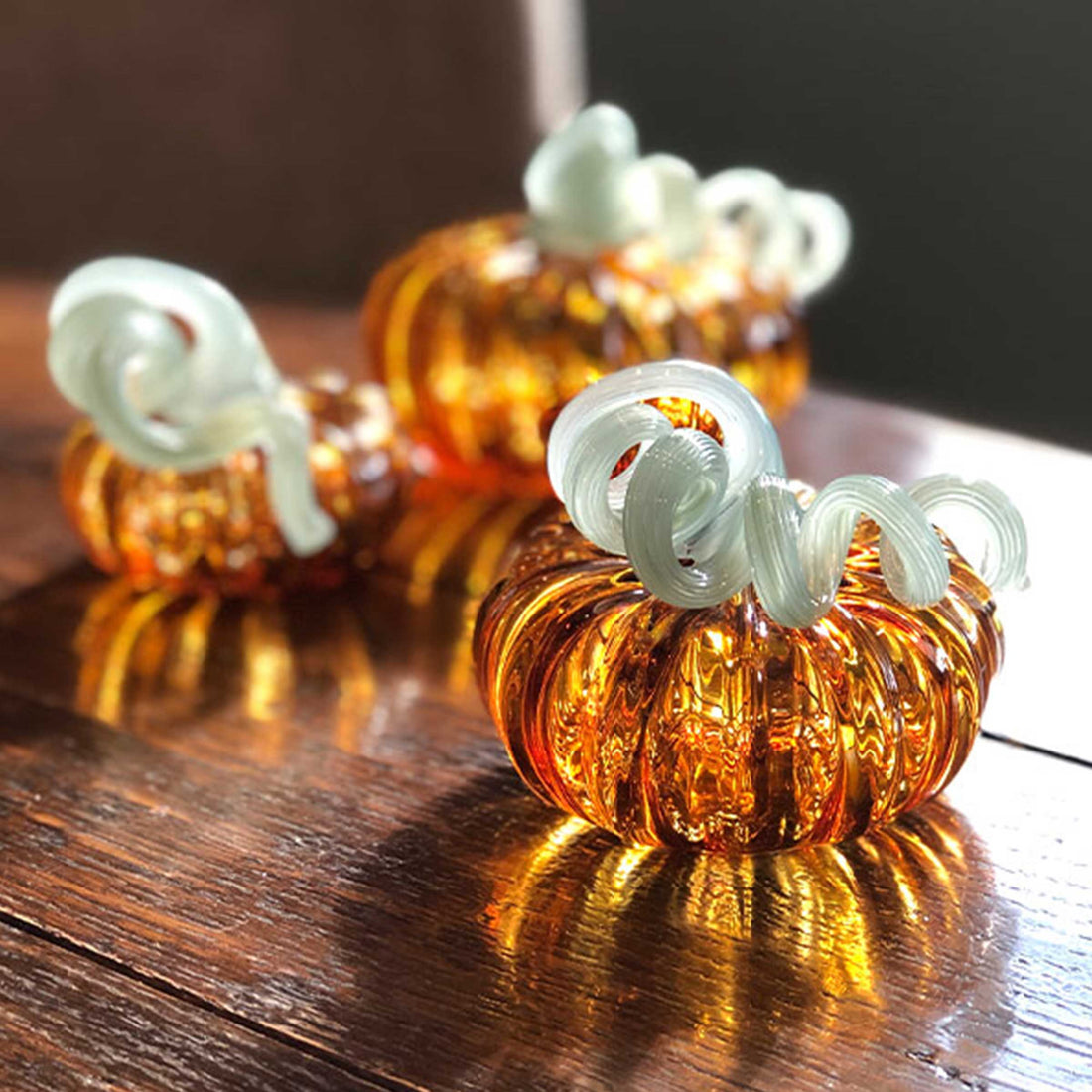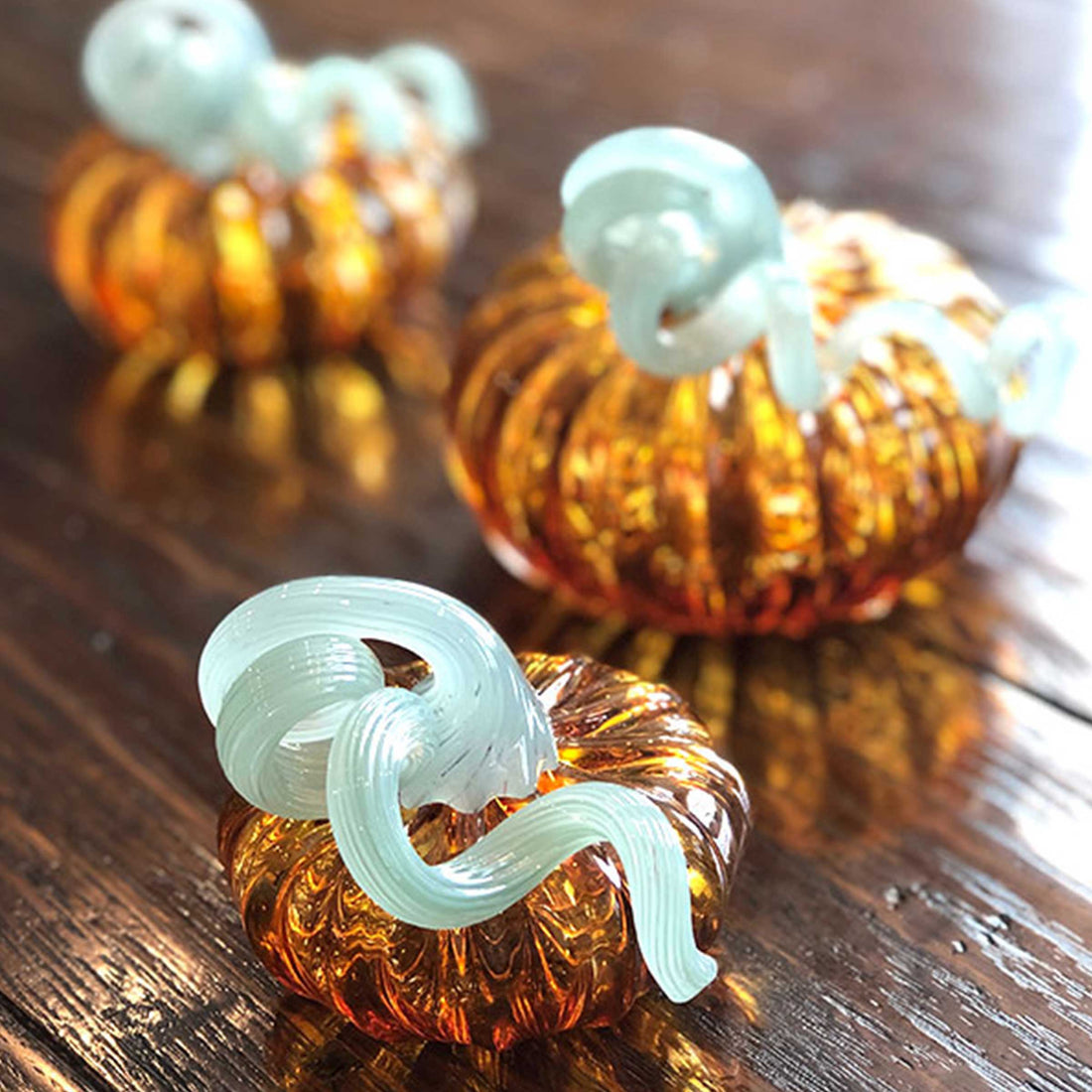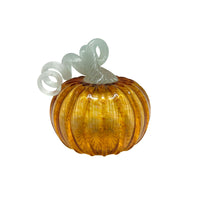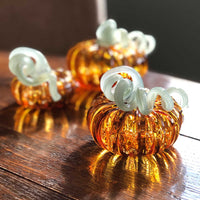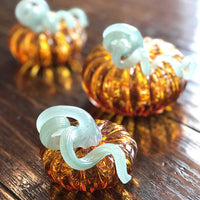 Amber Glass Small Pumpkin with Teal Stem
Add elegant opulence to your fall tablescape with an individually handcrafted glass Heirloom Pumpkin. This classic seasonal accent is interpreted in Amber with Teal stem, measures 3.75" in diameter and is available in a combination of colors! Fine art glass designer, James McLeod's seasonal additions to the Mariposa custom Studio Glass Collection are hand blown right here on Boston's North Shore --- a perfect marriage of art and fine craftsmanship! Select complementary sizes and colors for a pretty pumpkin palette for your fall dining and decor.
Please use the Order Notes field at checkout for any specific instructions required for your order.