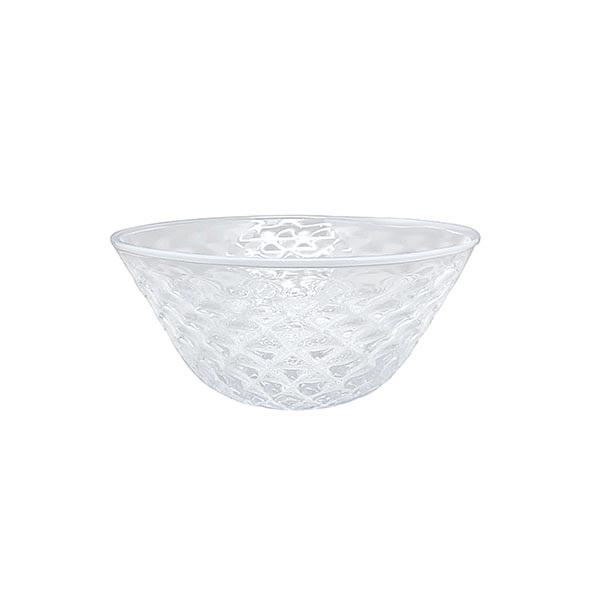 Pineapple Texture Small Bowl White Rim
The Studio Glass Collection has taken on a whole new life with our welcoming of fine art glass designer James Mcleod. Mariposa has teamed up with James's Bubble Factory to create unique forms, expressions and colors right here at home on Boston's North Shore. Topped off by a crisp white trim, the exquisite finish of our 6" Pineapple Texture Bowl stands over 2" tall and captures the light creating a captivating pineapple glisten. The pineapple symbolizes friendship and luxury, the perfect symbol of our collaboration. Pair with our fashionable range of Alabaster Glass colors for an exquisite story unique to you!
Please use the Order Notes field at checkout for any specific instructions required for your order.