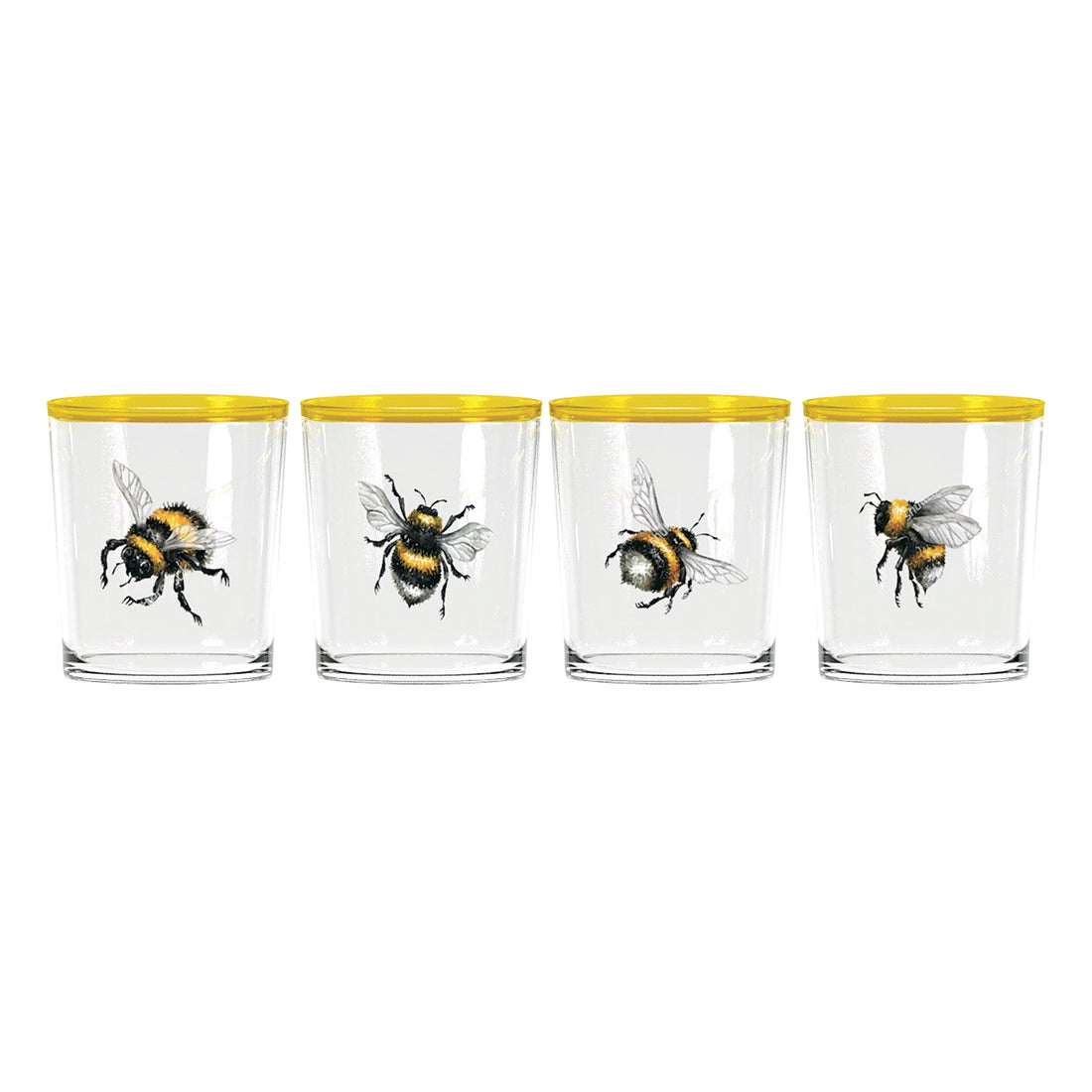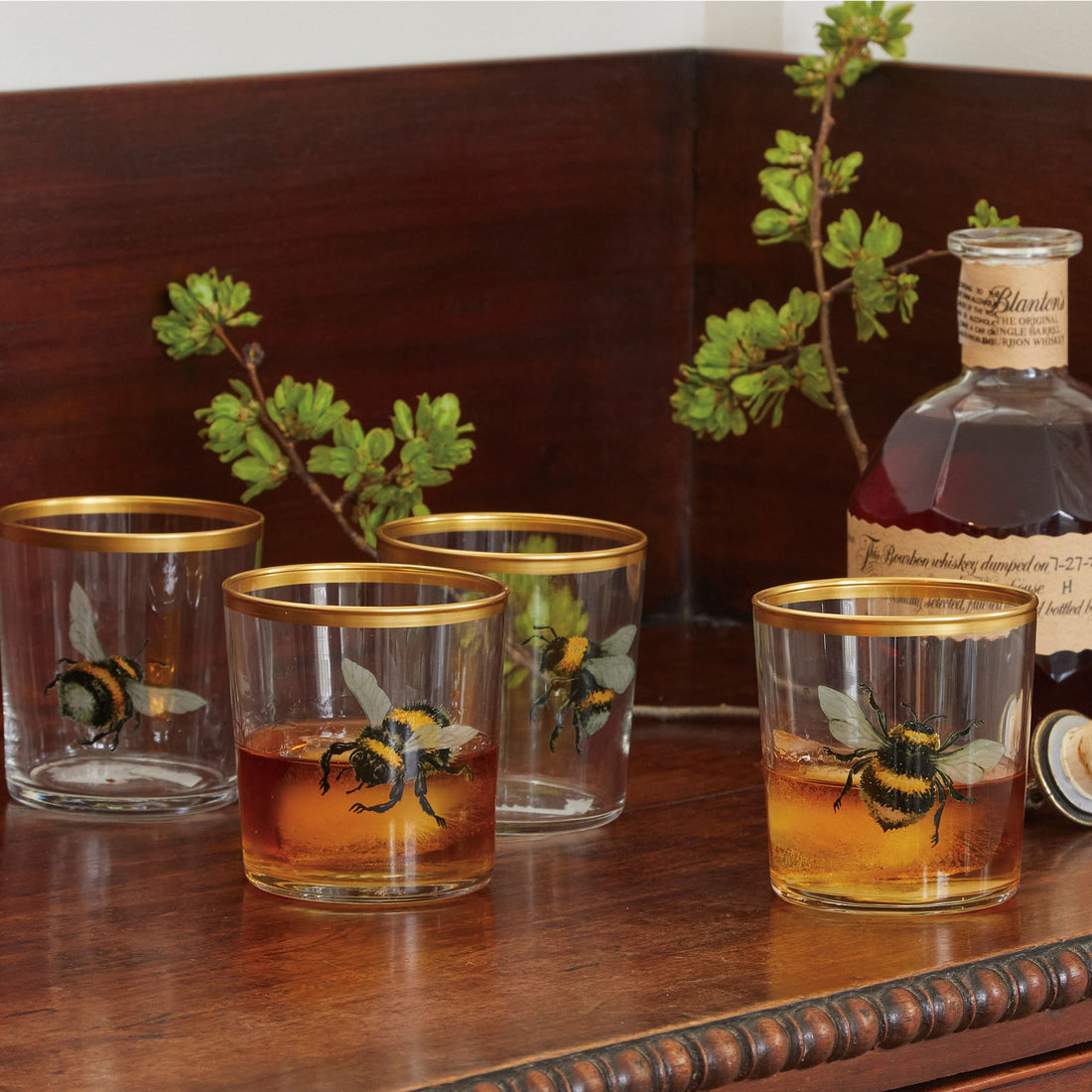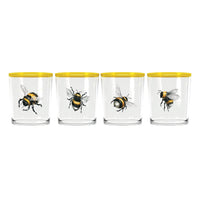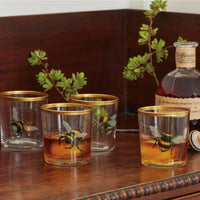 The Bees' Knees Suite of 4 Double Old Fashion Glasses
Our chic Bees' Knees Double Old Fashion Glasses will create a buzz at your next party. Each guest can sip their favorite cocktail from their own Bee! Glasses are handmade in Turkey.

Dimensions: 3.54" L x 3.38" W x 2.95" H
Please use the Order Notes field at checkout for any specific instructions required for your order.