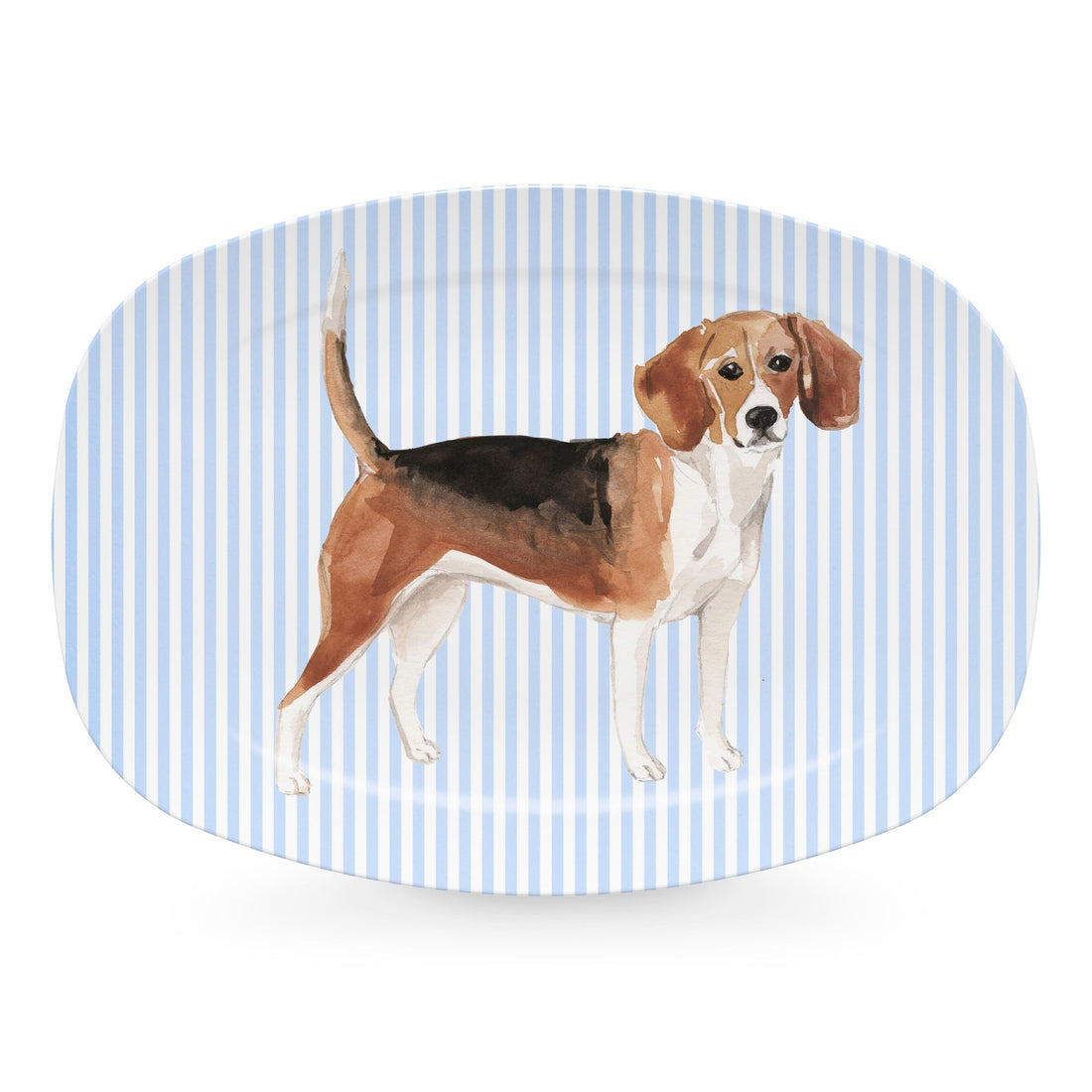 Best Friends Beagle Platter
Add some pop to your everyday and outdoor dining! TRAYchic is like melamine, but better. Heatsafe®, kid and poolside-friendly trays, that go in the microwave, oven and dishwasher. Easy-care platters make the perfect gift, cheeseboard, cookie or BBQ server. BPA-free, formaldehyde-free and FDA and NSF approved for food. Made exclusively in the USA.
Dimensions: 14"L x 10"W x 0.75"H
Please use the Order Notes field at checkout for any specific instructions required for your order.