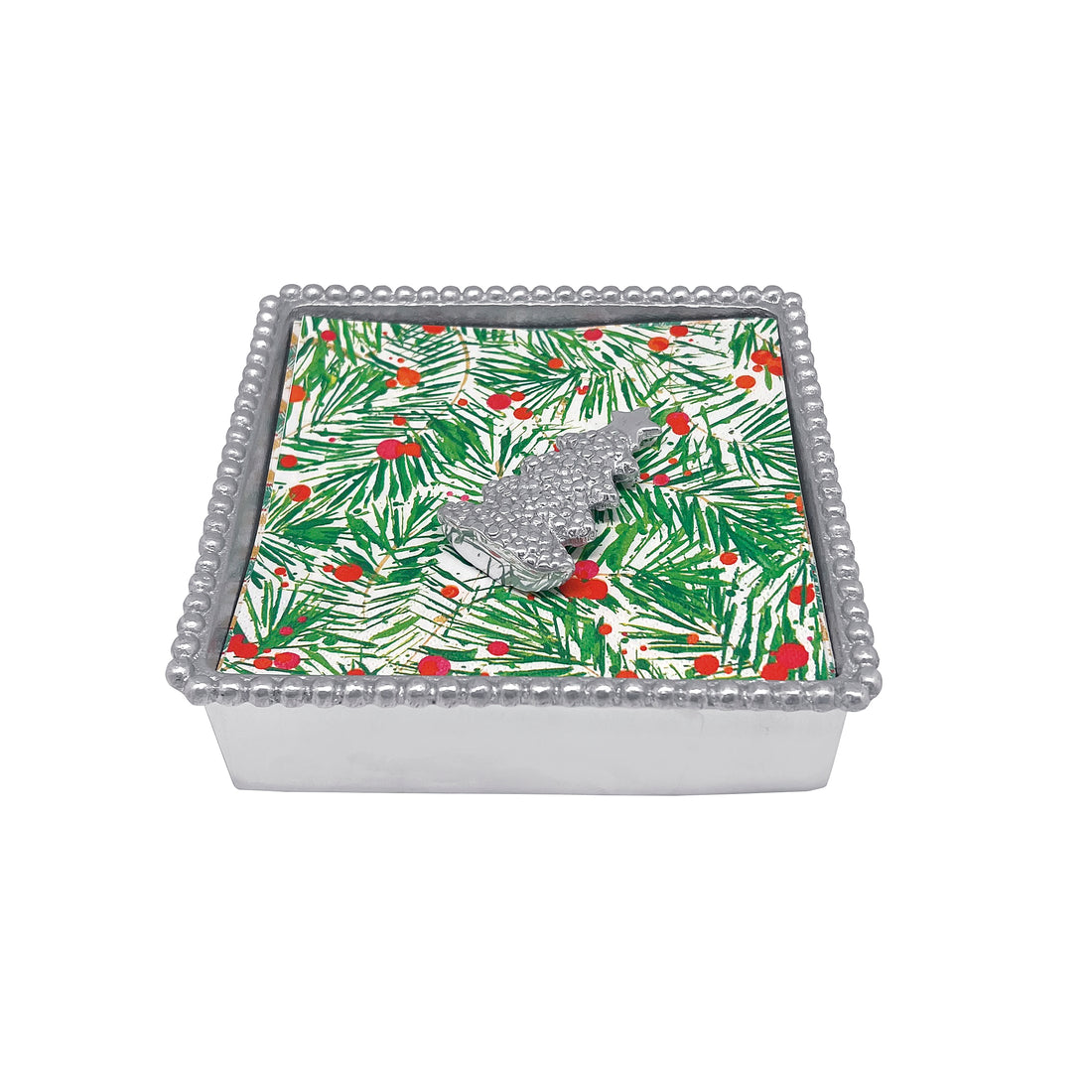 Dotty Tree Beaded Napkin Box - NEW NAPKIN
A classic Dotty Tree Napkin Box, adorned with festive Christmas Tree Cocktail Napkins and silver Christmas Tree Napkin Weight, adds a little winter magic to your next cocktail or holiday party. Pairs nicely with our Dotty Christmas Tree Oval Platter. Dotty Tree Napkin Box is handcrafted from 100% recycled aluminum.
Please use the Order Notes field at checkout for any specific instructions required for your order.