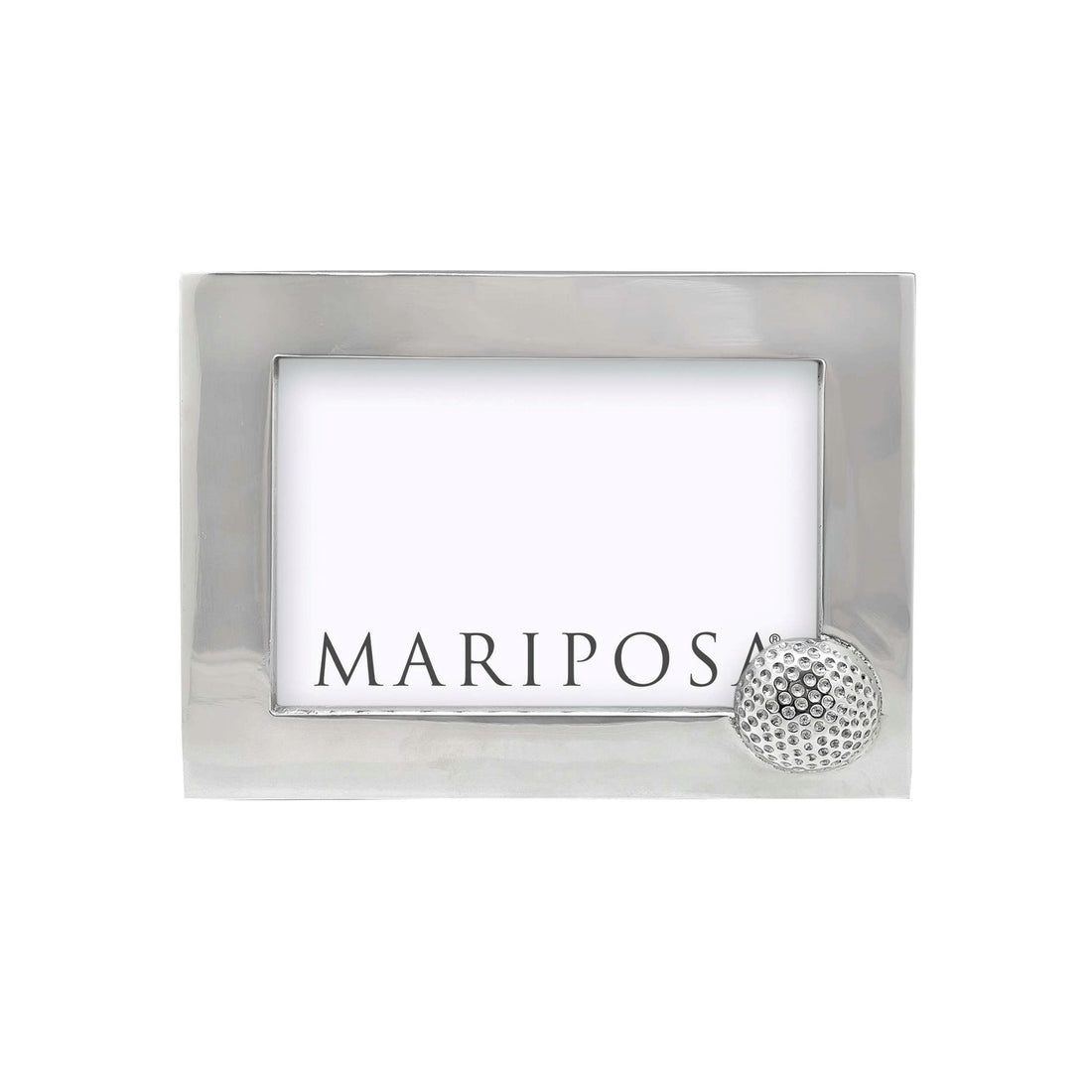 Golf Ball 5x7 Frame E-SKU
Add custom engraving for $25.00
You will score a hole-in-one when you give your favorite golfer our Golf Ball Frame. With a sleek wide silver border accented by a gleaming sculptural golf ball, it is the perfect way to showcase a photo from that favorite day on the course.
Please use the Order Notes field at checkout for any specific instructions required for your order.
HOW TO USE THE PERSONALIZER
The personalizer allows a user to choose many different options for their personalized items. It is split into tabbed sections, organized from left to right.
A user may click through the tabs and choose whichever options they wish, seeing an automatically updating preview of their customized item. The preview appears above the options on mobile devices, and to the left of the experience on computer screens.
PERSONALIZATION CHARGE
The personalization charge automatically updates based on the personalized options any user chooses as they go.
PERSONALIZATION TABS
The tabs change depending on the type of time being personalized
FRAME PRODUCTS:
Orientation
Monogram
Message
Upload photo
Verify
CANCELLING PERSONALIZATION
If you change your mind and no longer with to personalize your product, click the close icon at the top right of the personzalization experience, and you will return to the normal product page.
MORE QUESTIONS
If you have any further questions or issues with the personlizer, feel free to contact us
ERASE YOUR PERSONALIZATIONS
If you no longer want to purchase a personalized item click "Cancel Personalization". Once you click "Cancel Personalization" all progress will be lost.
Personalization Preview
ADJUST PHOTO
Translation missing: en.products.product.loader_label