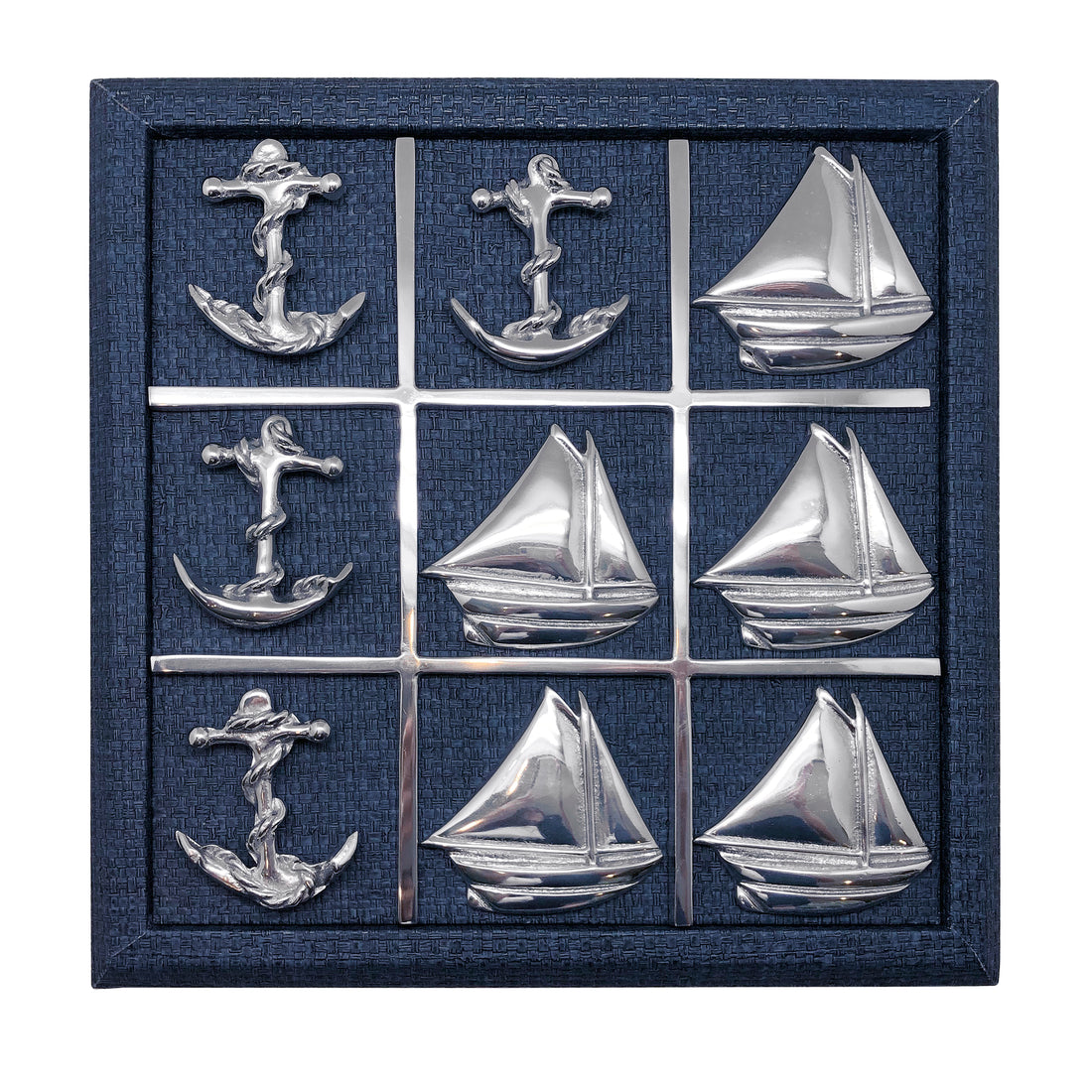 Sailboat & Anchor Indigo Blue Faux Grass Cloth Tic Tac Toe Set
Fancy a game of Tic Tac Toe? Let the games begin and play in style with this refined take on a classic board game that is crafted of a beautifully woven Faux Grass Cloth in Indigo Blue paired with 100% recycled aluminum playing pieces in Sailboats and anchors. The perfect accessory for your coffee table or a gift that will be displayed and played for years to come!
Please use the Order Notes field at checkout for any specific instructions required for your order.